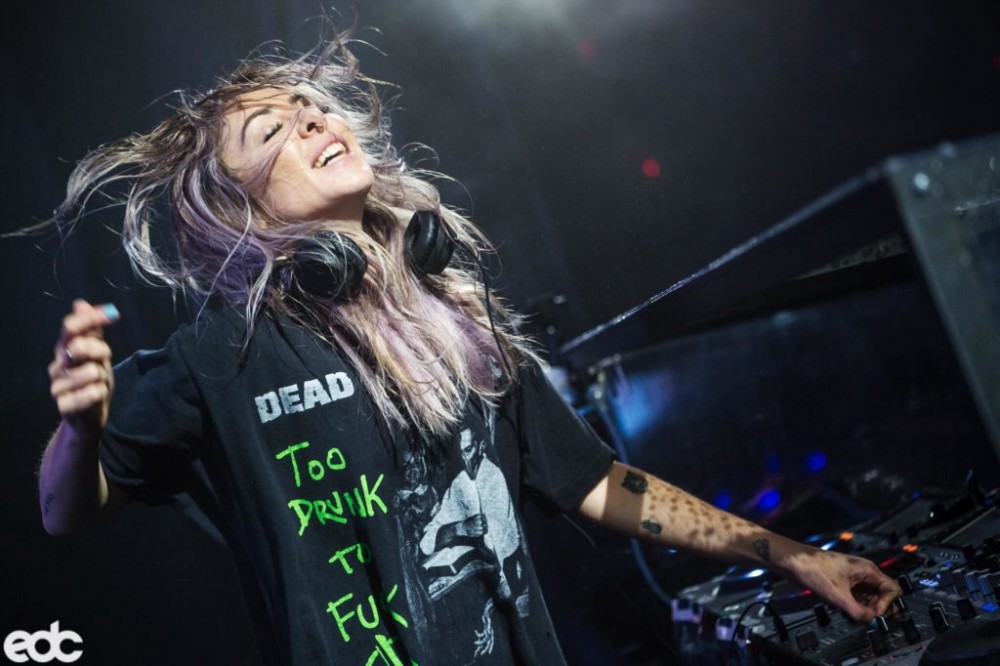 Fresh from her incredible performance on Tomorrowland's main stage, Alison Wonderland has revealed the full cast stellar talent joining her for her upcoming US Tour, with Baauer, Party Favor, Elohim, Chet Porter and Bleep Bloop all in attendance.
Making history as the highest ever billed female DJ at Coachella, Alison's schedule follows the release her album Awake, which .
Having teamed up with Party Favor for a track on her album, Alison will be reunited with the Manhattan-born DJ on August 31st during her set at Echostage Washington, with Chet Porter kicking f the first two nights the tour at Denver's Ogden Theatre on August 3rd and 4th.
With bass maestro Baauer joining Alison for 4 nights the tour, the "Church" producer will see Elohim support her in Chicago on August 24th, with Alison's LA event on August 17th bringing an unspecified lineup special guests.
"Every time I get f the stage I feel cleansed and high f the rush.That's when I think I couldn't never do anything else. It's the most amazing feeling in the world." – Alison Wonderland
Find tickets to all the shows .
Alison Wonderland Tour Dates:
August 3rd – Ogden Theatre, Denver – Chet Porter
August 4th – Ogden Theatre, Denver – Chet Porter
August 5th – Belly Up, Aspen
August 10th – Wamu Theatre at Qwest Field, Seattle – Baauer, Bleep Boop
August 11th – South Side Ballroom, Dallas – Baauer
August 17th – Shrine and Expo Hall, Los Angeles – Special Guests
August 24th – Aragon Ballroom, Chicago – Elohim
August 25th – Bill Graham Civic Auditorium, San Francisco – Baauer
August 31st – Echostage Washington – Party Favor
September 1st – Echostage Washington – Baauer
Photo Jake West for Insomniac