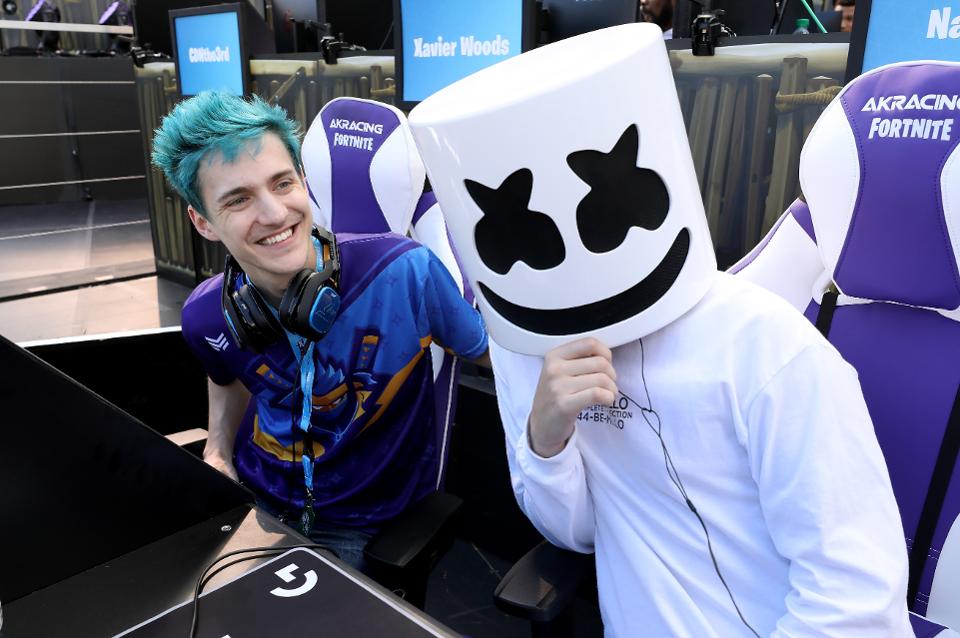 Marshmello's star keeps on rising, and he continues to show his versatility. The EDM icon made a guest appearance at the Electronic Entertainment Expo trade event taking place in Los Angeles. E3 showcases the latest and best in the gaming industry. It also gives developers and publishers the chance to introduce upcoming games and merchandise.
Marshmello popped up at the Fortnite Pro-Am along with other celebrities and athletes. He joined forces with eSports streaming heavyweight Tyler 'Ninja' Blevins to take down the tournament. The tournament was watched by over a million viewers online and hundreds in attendance. He stopped by YouTube headquarters and showed f his gaming talent along the way.
With both the eSports and the electronic music world taking f simultaneously, it was only a matter time before these two titans came together. As a result, the tournament win secured over $3 million for charity. Checkout Marshmello's talent in the YouTube video below.