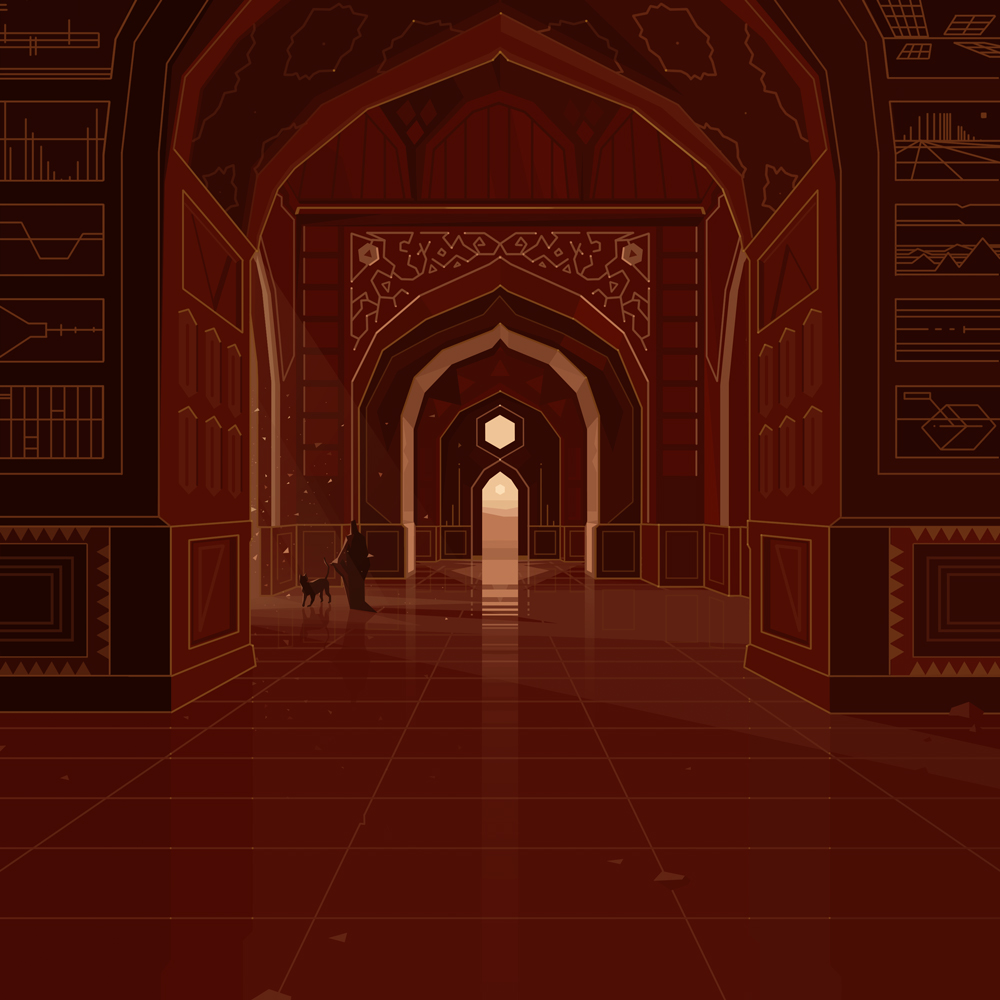 10.
I found More Creativity Records yesterday, after I had most this list planned out, but I was so impressed that I found it vital to include. Founded by , the New York label is just a year old, but it caught my attention instantly. With future bass and experimental trap roots, the promotional label looks to a new generation producers for a refreshing sound that is perfectly in tune with what's up and coming this year. More Creativity Records is throwing an event in Brooklyn, New York and I can imagine it will be one hell a show.
9.
Midi보이즈, which is also known as MidiBoyz, is an "independent record label focused on promoting original, creative electronic music for free." Only formed a couple years ago in August 2015, the inventive label views music as an art form and continues to grow its repertoire by way partnerships, compilations, and exceptional releases. Genres range from experimental and ambient electronic, to trap, R&B, future bass, and more. "Our mission is to serve as a medium by which up-and-coming, exceptional electronic musicians are given the visibility needed to thrive in the overwhelming world music distribution."
8.
I'm a sucker for dark beats, and wavemob hits the spot. The label and collective "first started silently as an output for music releases and projects by who felt nothing represented the sound music he was making," according to the website. And he's right; there aren't many labels like it. The internet label features artists that push the limit for a sound that is depicted by expert production and a clear vibe, but each track has its own emotion-rich identity. If I was certain any label's inclusion on this list, it's wavemob.
7.
As a relatively new label, Daruma has begun to turn heads thanks to an incredible discography and an amazing individual behind it. The collective turned label was founded by , who is just 18 years old. He's managed to form an incredible reputation for the label by recruiting famed artists such as , , , and more. Daruma releases outstanding compilations for free download that seem to feature artists just before they hit their big break; it's the perfect place to find artists that you didn't know you loved yet.
6.
If you've been keeping up, you'll already know that we have been loving Lowly Palace. The Trap Nation sub-label has been rising in the ranks with expertly-curated releases that come accompanied by incredible artwork. They had us with one their first releases four months ago from up-and-coming trap producer , and kept us around with steady releases from some well-known names, as well as some that we've never heard before.
5.
Rare Conspiracy is a small, yet strong-willed, label – the underdog, if you will. Generally mysterious in nature, we do know that the label was founded by Philadelphia-based artist . He has a talent for creating and finding gems in the dark and brooding trap music realm. The roster is ridiculous, featuring , , , , and more, I can't imagine it will be long before the label blows up. I'm positive that Attic Beats has a healthy career ahead him – starting with Rare Conspiracy.
4.
This label is seemingly becoming an overnight success story. Philadelphia-based Epicure sub-label Jadū Dala is still very much evolving, but the attention it has been able to grab in less than a year existing is inspiring. Having recently been supported by , this label seems to throw away any and all pretentiousness in favor genuinely great music. Releases fall into the experimental trap realm, but with an "anything goes" flair. Take a listen at some their releases above, and surely you'll be as hooked as we are.
3.
It's surprising that bitbird is still a relatively up-and-coming label, but that shouldn't last very long. The -founded label is not only that, but it's a creative company as well. Functioning as a fully-immersive brand, the bitbird team "promotes fresh electronic music to an open-minded fan base." As the home to a lot San Holo's work, the label has more than enough to fer. If you want to get into your deepest feelings, then look no further than bitbird.
2.
Founded by Krs. (who is one our ), , and , Film Noir is a widely diverse electronic music label that has one the most distinct sounds on this list. It's a blend everything from island electronic to r&b/indie trap, with rap vocals and house elements sprinkled throughout a plethora Soulection-esque releases. With many tracks available for free download, the Film Noir discography is what I look to when I'm sick listening to new releases that sound exactly like the ones that came before it.
1.
"Authentically thinking forward" reads Rauthentic's SoundCloud bio, and I couldn't agree any more. The level innovation that Rauthentic puts forth makes the label blow a majority others out the water. The label is also home to , which is an incredible opportunity for new or emerging artists (although, I admittedly wish that I had kept this to myself); they fer Skype lessons with top-notch producers, mixing and mastering opportunities, and studio bookings. The well-rounded label, co-founded by and , is home to artists such as , , , and many more that I strongly recommend taking a listen through. The music coming out Rauthentic is as jaw-dropping as it comes.