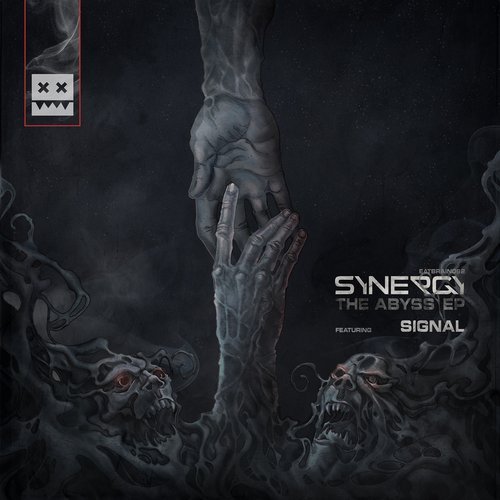 The Russian duo Synergy seem to be pumping out the tunes at a crazy level lately, with two EPs out on Eatbrain alone in the last three months, not to mention singles on Neosignal, Viper with Teddy Killerz and a remix on RAM for DC Breaks. Their The Abyss EP just dropped worldwide today, and its pulsing basslines and clean composition left us at Your EDM wondering where these two relatively reclusive Russians get their inspiration to make sure tracks. They suggested doing a playlist their favorite influences that inspired The Abyss and their production in general. The result is a diverse look into what gets Synergy going and a stark reminder where DnB has been and where it's going. Be sure to scroll to the end as well for Synergy's brand new Eatbrain podcast, which also just dropped today.
First a little prelude from the duo: "For us the greatest inspiration were always the tracks that tell story, and those with a lot soul. In this EP we have tried to do the same thing. The EP embodies a certain period our lives. There's actually a huge amount music that has inspired us for these tracks, so we tried to choose the most memorable."
Evgeny
Pendulum – Vault
This was one the first DnB tracks I heard which I will remember my entire life. I remember how I heard this track in the middle a huge 1hr 50mins mix on an unnamed cd. The track was somewhere around the fortieth minute or something like that. I constantly had to rewind a terribly slow CD player just to listen to a short excerpt this track again. (laughs)
Concord Dawn – Broken Eyes
This track I first heard when my neighbor, who was also fond DnB music and later became my friend, me his collection music and among the huge number different tracks I found this one. The vocal and general energy the track immediately conquered me.
Black Sun Empire – B'Negative
Before I found the BSE I listened a lot to Kemal and Rob data aka Konflict. I shared my collection with my friend which I mentioned above and he showed me the first single BSE Recordings with the tracks "The Rat / B'Negative" as I remember. "B'Negative" immediately went on the list my favorite tracks.
State Of Mind – Sun King
This track I found after I got acquainted with another no less important track by State Of Mind called "Real McCoy." A little bit later I bought a CD with their LP called Take Control where I heard "Sun King" and a lot other incredible tracks which I still love nowadays. Since then I am a huge fan their creativity and madly proud that we were able to make a remix "Unconscious" by State Of Mind & Black Sun Empire.
TeeBee – Bounce
I heard Teebee's music much earlier before I heard one the best albums my Life, The Legacy. Before that I purchased another album called Black Science Labs and this album was on a loop for years. (laughs) Then I found his mix called The Legacy Exclusive Mix. The first track was "The Bounce" and the drop began with a scratch that was awesome. The Legacy is still a still a best album for me nowadays.
Igor
 Phace and Misanthrop – Desert Orgy
I heard this track for the first time in 2009 on the Neosignal Podcast. This track had a very serious influence to me; before that I was not so interested in neurunk music. Those days, as many other my friends, I liked more dark and heavy and drum and bass music like Limewax, Tech Itch, et cetera. My attitude towards to neurunk music radically changed after this track. It was like a breakthrough, a godsend for me since I had not heard anything like that before. These guys very strongly influenced me at that time.
Rockwell – DJ Friendly Unit Shifter
The second track which also changed my vision is "DJ Friendly Unit Shifter" by Rockwell from his single on Shogun Audio. The track was premiered on BBC Radio 1 and this unusual techno sound in the track surprised me a lot. This track has opened to me a deeper side drum and bass music. I also want to mention his Aria EP, which has influenced me a lot in general.
Concord Dawn – Take Me Away (Ill Skillz remix)
From this track my acquaintance with drum and bass began in earnest. I found a tape with a performance from these guys and I would play it all day long back then.
Noisia & Alix Perez – Underprint
My friend showed me a short mix-cut this track and just impressed me with the clean mixdown and the concept. It still sounds good nowadays and it's great to come back to this track sometimes and listen to it again.
The Abyss by Synergy is out now and available for purchase on or to stream on Eatbrain's , along with their new podcast mix on the player below.