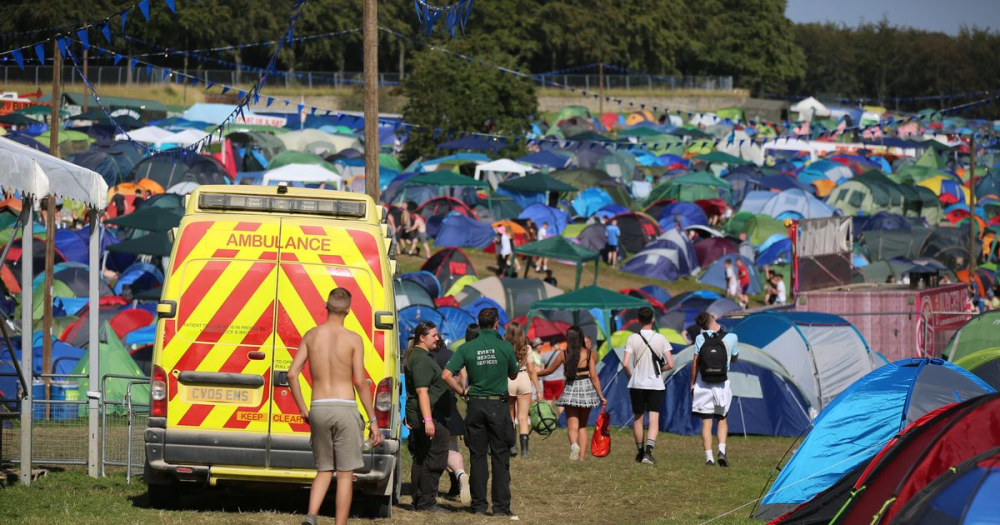 A 17-year-old girl has died a suspected drug overdose at Leeds Festival.
The teenager from Oldham reportedly passed away on site the music festival in Bramham Park, West Yorkshire in the UK. Details the young woman's identity have not been revealed to the public immediately.
Exact cause death has yet to be determined, but it's believed she took a fatal "combination drugs."
According to BBC, a 17-year-old boy from the same area, Oldham, was arrested on suspicion supplying controlled substances. It's unknown if there's a connection.
A police spokesperson said: "Our thoughts are with the family the girl who has died."
With this, Week Yorkshire Police have issued a warning on super strong pills that have circulated at Leeds Festival over the weekend. The Donkey Kong, Trump and Skype shaped pills may contain up to 3 times the normal adult dose ecstasy.
See below.
Please be aware the following named substances Donkey
Kong, Trump and Skype pills. They have been found in
circulation onsite. These are very dangerous, high strength pills, up to 3
times the normal average adult dose. pic.twitter.com/mLDnDO5JUI

— LeedsFestivalPolice (@LeedsFestPolice) August 23, 2019
Source: BBC