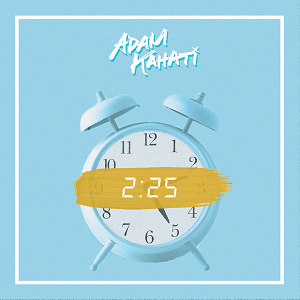 American music producer, Adam Kahati, has ficially debuted his newest 5-track "2:25" and it is seriously fantastic. It is a refreshing take on electronic music that we didn't know we needed. If you enjoy the exquisite sound dance-pop, then this masterpiece is worth the listen. Certainly, it's unlike most the typical pop music that can become tiresome and uninteresting. Take a listen and see what we are talking about.
The EP follows his earlier releases two singles, "Tell Me (Ft. Gabi Sklar) and While these are also included in the new music piece, there are also some new additions. These include "Because You," one our favorites, featuring Danni Carra & Ben Beal, "2:25" featuring Danielle Goz, and "Fall Into Place" featuring Jess Meilman.
Adam Kahati is not only a music producer, but he is also a guitarist, pianist, and songwriter. He has created many remixes such as Two Friends "Good For You" and Justin Caruso's "Broken Hearts." He has received great recognition from artists such as , Lost Kings, Two Friends, and many more. Stay tuned for more music from this brilliant artist.