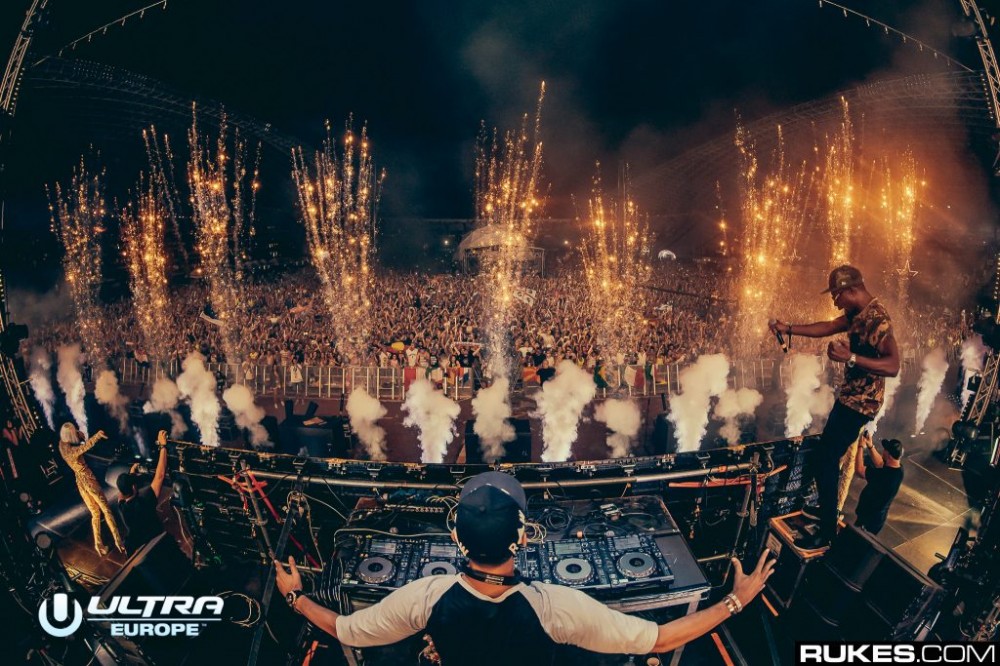 Afrojack's brand new, 14-track album has arrived just in time for the weekend. Which is a good thing, because it's definitely a party starter!
From addictive club bangers, to hyped up festival anthems, to pure, melodic wonders — it's all in there as Afrojack expands his sound like never before. While some tracks have been previously released, there's also plenty that new new from the worldwide DJ/producer to behold.
Press Play is packed with plenty live set fixtures and collaborations with artists who are signed to Afrojack's very own Wall Recordings, including Chico Rose, Chasner, DISTO and Jewelz & Sparks. Collabs like "My City" with DISTO, "Let It Rip" with BROHUG and Titus, and "Flawless Victory" with Ricky Breaker are just a few our favorite collabs that only scratch the surface with the amount variety fered here.
Here's what Afrojack has to say about his exciting new release: "For me, this was more a journey to show a different side me with the different styles music I've been doing. I've been playing a lot tracks with the new artists I signed to my label in my sets, so it made sense to put out all the music fans have been hearing since Ultra this year on the EP. You'll hear familiar and unfamiliar sounds with some great artists and I can't wait for the fans to hear it all."
Despite it being pushed to press as an EP, something this big can only be described as an album. To hear the latest from Afrojack, just press play!
Afrojack – Press Play
Get it:
Photo