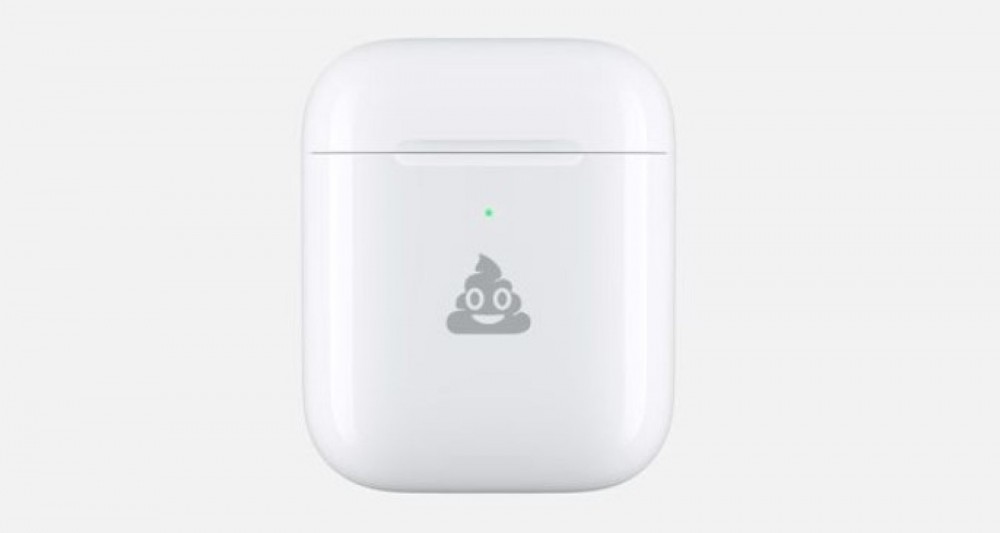 Apple is fering users the choice to personalize their AirPods cases — with poop emojis and more.
That's not all — zodiac animals, select smiley faces, hearts, stars, peace signs, and more are also fair game.
Since last year, Apple has fered text engraving on the cases. Now, these 30+ emojis are also available for those willing to splurge on the luxury earbuds. However, take heed, you can't get both text and emojis… at least not yet.
Here's the list emoji engraving options  MacRumors:
Apple's popular wireless earbuds, AirPods, nearly doubled in sales to $6 billion this year.
AirPods start at $159, or $249 for the Pro models.
Check 'em out here Apple.
Sources: The Verge, MacRumors | Photo Apple