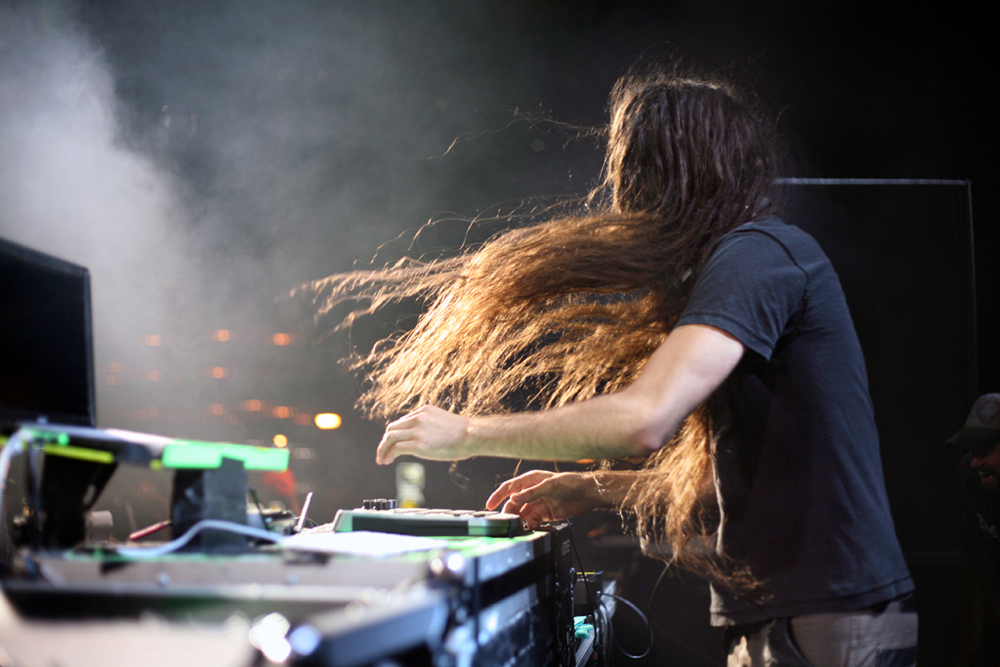 After the craziness that was this weekend , has ficially released his mixtape "Tempo Dreams". Links to this mixtape have been floating around but now we have the full, high-quality version the mixtape. Bassnectar dropped this mixtape to commemorate the 20-year anniversary Dreamtempo and to appease bassheads after having to cancel one night his Freestyle sessions weekend.
Dreamtempo was originally made in 1999 for Bassnectar's (real name Lorin Ashton), girlfriend. Re-released in 2013, it is easily one the best-known pieces work by Bassnectar. A new mixtape has been a long time coming and we couldn't think a better commemorative piece than this.
Tempo Dreams lives up to the name. It starts out with a dreamy, ethereal track and immediately goes into Buku's "Front to Back" remixed by Bassnectar himself. The mixtape is full funky acid jazz that perfectly blends into the bass we know and love. This mixtape features remixes tracks by not only Buku, but Decap, Purity Ring, OAKK and many more.
Listen to Tempo Dreams here:
Tracklist:
Decap – Yeah (Bassnectar Edit)
Buku – Front To Back (Bassnectar Remix)
Bassnectar – Undercover
OAKK – Growing ft. Rider Shafique (Bassnectar Remix)
Styn – Neesitto Tu Amor ft. Aztek (Bassnectar )
Sykes & Kilobite – Frozen Dreams (Bassnectar Edit)
DotCrawl – Alternative Facts (Bassnectar Remix)
Purity Ring – Flood on the Floor (Bassnectar Remix)
20syl – Kodama (Bassnectar Remix)
Hucci – Hitta ()
Sounds From The Ground – Triangle
Legion Of Green Men – Synaptic Response (Faculties Cognition)
Shantel – Unending