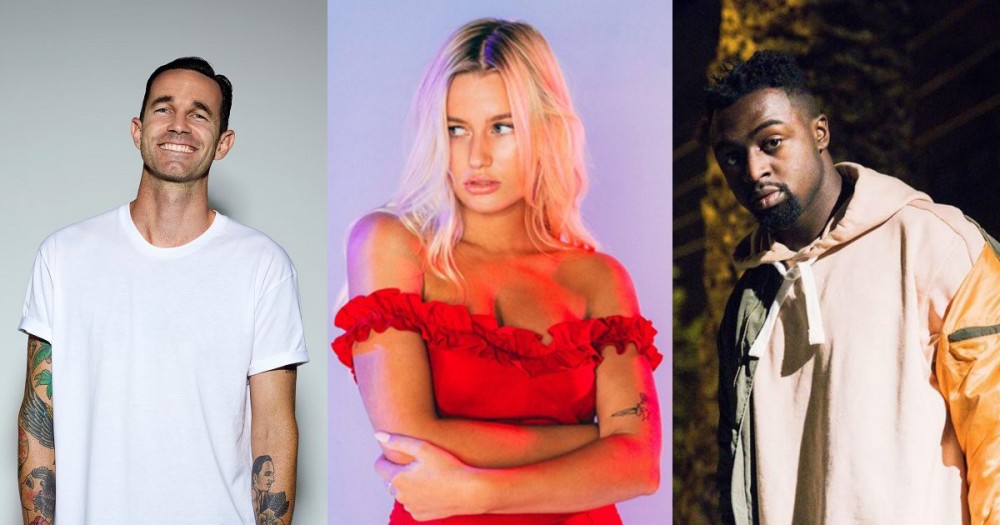 Nothing is better than catching your favourite artists before they hit the big time and this Queensland festival is giving you the perfect opportunity to get your hands on some the biggest acts about to come out the country.
Boasting a massive 75+ line up, BIGSOUND really is one you need to add to your festival circuit. Already on the bill was: The Chats to have you reeling, you were already head bopping to Eilish Gilligan and being captivated by Asha Jeffries and now you have more artists to support, through the likes Olympia, GRAACE, Kaitlin Keegan, Bin Juice, Kwame and many many more as only the first release artists! The festival is still in the process accepting more applicants so you can expect even more lush Australian artists to be announced very soon.
Whoever wins is likely to be the next best thing in Australia so for you to see that will be great to see. Artists are in for a prize $25k and 5k in travel fees if winning the event so you know everyone will be putting in their best for a performance for you all.
This festival is for anyone serious about supporting Australian music, so drop a link in your group chat and get some your closest mates down for what could be a four day adventure.
Let us know who your most excited to see or even if you know anyone you would want on the bill. Pass details are highlighted below. You can buy tickets .
ONE NIGHT PASS – $45.00 (+BF)
(One night live music your choosing)
RAINBOW PASS – $85.00 (+BF)
(Four nights live music)
PURPLE PASS – Start at $370.00 (+BF)
(Access to festival and conference + More)
FULL LINEUP
A. Swayze & The Ghosts
Adrian Eagle
Alice Skye
ARSE
Arteries
Asha Jefferies
Bin Juice
Blank Realm
Bugs
Butterfingers
Cable Ties
Cast Down
CLYPSO
Cry Club
CXLOE
DEAN FOREVER
Dreller (UK)
Eat Your Heart Out
Eilish Gilligan
Eliott
Elizabeth
Ella Hooper
Emma Anglesey
Estere (NZ)
Gabriella Cohen
Genesis Owusu
Georgia Mulligan
Good Doogs
GRAACE
Gravemind
Greta Stanley
Hachiku
Hazlett
Hobsons Bay Coast Guard
Imogen Clark
James Wright Trio
JEFFE
KAIIT
Kaitlin Keegan
KIAN
Kota Banks
Kult Kyss
Kwame
MANE
Miss June
Moaning Lisa
MOOKHI
Oh Pep!
Olympia
Paces
Pink Matter
Pool Shop
Rachel Maria Cox
RAT!hammock
Riley Pearce
Ruby Gilbert
Samsaruh
Sleep Talk
Slowly Slowly
Stevie Jean
Sumner
Sunscreen
sweater curse
SŸDE
T$oko
Tape/Off
The Chats
The Merindas
TOTTY
Triple One
Two People
Tyne-James Organ
Voiid
Wax Chattels (NZ)
yú yī