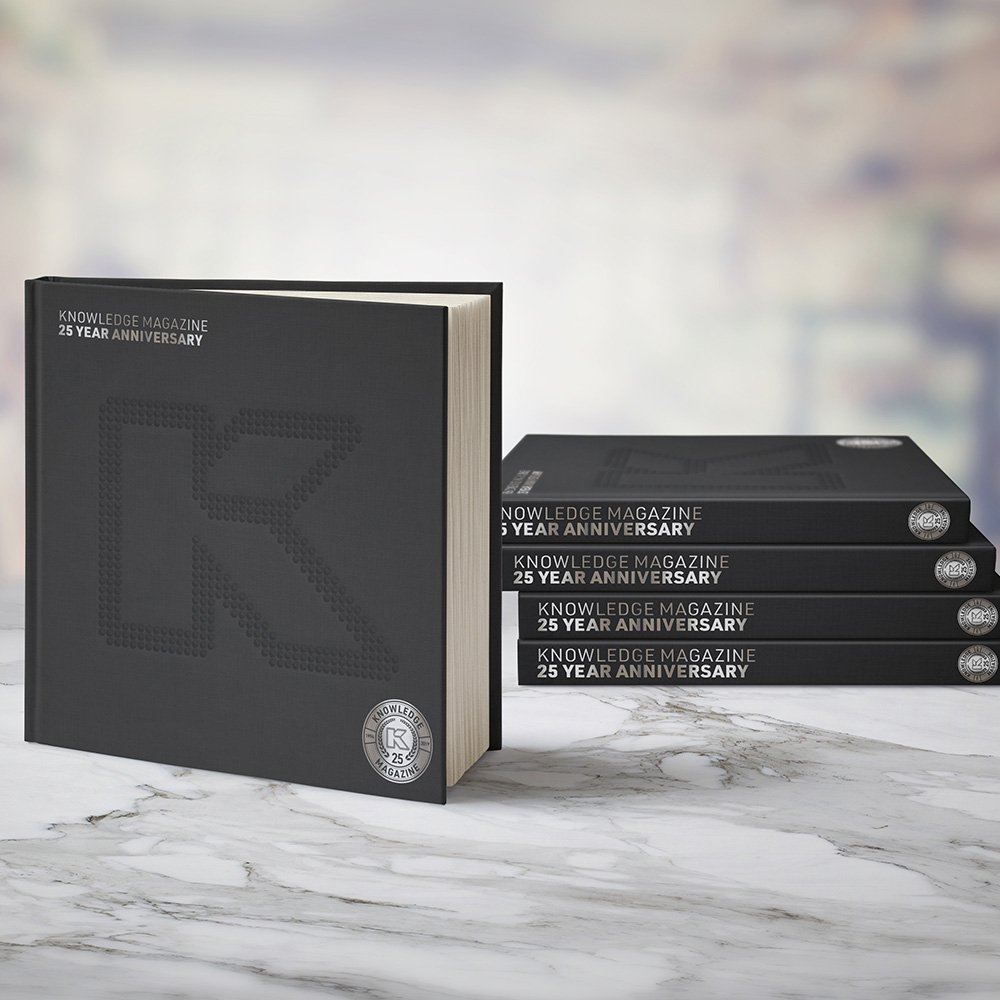 OK story time: I rarely break the journalistic fourth wall like this but as I was thinking about all the great books that have come out this year in D&B I had a really sweet holiday memory. As a teen, as ten happens, I was at pretty great odds with my parents and specifically my dad. We were too similar, is the short answer, but something that always bonded us was our freakishly passionate love music.
After each year boundary testing, tough love, silly teen lying and requisite grounding, the holidays would inevitably roll around and my family would do their best to put aside what were ultimately petty squabbles and enjoy food, gifts, quiet and each other. My mom, as is ten the case, did most the gift buying but usually my dad would come through with one or two gifts for my brother and I that he thought on his own. They were almost invariably books and centered around one two themes: "calm the fuck down kid" or whatever music I was into at the time.
Setting aside Don't Sweat the Small Stuff (and It's All Small Stuff) and Zen By the Brush, because this tradition and that second theme, I now have a gallery interesting, well-written, funny or beautifully laid-out books about my favorite bands and genres. Marie Kondo can pry those books from my cold, dead hands. A nice way saying that is that books about music, especially music a loved one is passionate about, mean so much as gifts and, even in 2019, are about so much more than their monetary value, their bulk or even their content. It's a connection; a way to tell someone you care about that on some level you get it.
My own sappy story aside, we all know there's almost no group fans in the world more passionate about their music than D&B fans, so even if you don't get drum & bass, buying a book about the music or a favorite artist can let your resident junglist know, at least in part, you get them. Even better, there's a whole host great books to choose from this year. Here's a few that really stand out.
25 Years Knowledge Magazine: Just released on December 14, this book has been highly anticipated since its announcement back in June and it does not disappoint. Done up like a compendium KMag's best articles over 25 years operation including the genesis D&B itself, the beautiful cfee table book is actually a series custom-made vignettes into the past, present and future D&B. Editor and co-founder KMag Colin Steven also held panel discussions all around London to get people talking about these subjects, from women in drum & bass to event promotions and more. With tons gorgeous, satin finished photos and a ton artists, promoters, writers and industry people contributing, this black clothbound book has both style and substance. A D&B cfee table book? Who wouldn't want that? It's out now and can be purchased here.

Steven has also established a new publishing company specifically for books about EDM and the larger bass music scene called Velocity Press. It's already got its first book out called Join the Future by Matt Anniss about deep techno's role in today's bass music scene. A second, equally interesting book will be out in March 2020, a reprint  State Bass, the 1998 seminal Martin Jame book that outlines the origins bass music an is still one the most influential books on the subject. Check them both out on the Velocity Press website.

DJ Phantasy – Three Generations Deep: Speaking the history drum & bass, DJ Phantasy has been around pretty much since the beginning, so his decision to write his memoirs this year with UKF editor Dave Jenkins was basically a decision to recap the whole timeline jungle and D&B. This book is about as legit as they come and aside from getting Phantasy's unique perspective on jungle, D&B and the history and changes therein, Phantasy's limitless anecdotes and Jenkins's writing also captured that great sense fun, humor and positive energy the book's namesake has been about for almost 30 years. Get the backstage dirt, lots love for Chelsea FC and more laughs than you thought was possible in a D&B tome with this exquisitely told tale Phantasy's life and times. Purchase link here.

DJ Rap – Intelligent Woman: Another absolute OG in the game, DJ Rap released her Intelligent Woman book, named after one her most powerful tracks, earlier this year in June. It's a fire-fast read, just like the life and times the juggernaut that is and always has been DJ Rap. Telling the history D&B from a distinctly female perspective like only she can, Rap really looks at the joys and pitfalls  being a celebrity D&B DJ, touring since the age 16 and how she's come to find joy again in creating music and also teaching it. Full a lifetime stories, Intelligent Woman nonetheless leaves the reader with the impression Rap will never slow down and she will certainly never lose the edge that allowed her to dominate in an industry nothing but dominators. This book is a must-have in any music library because it cuts to the heart what it's like to be an artist with all the emotions that entails and to still fight for the love creating. Purchase link here.
Whether it's for a loved one or for yourself to add to your D&B collection, please consider getting these books this year. Feel that connection with the music we all love, with your own loved ones and with the people who love and shaped this amazing bass music world. One love always: the music's in all our hearts.