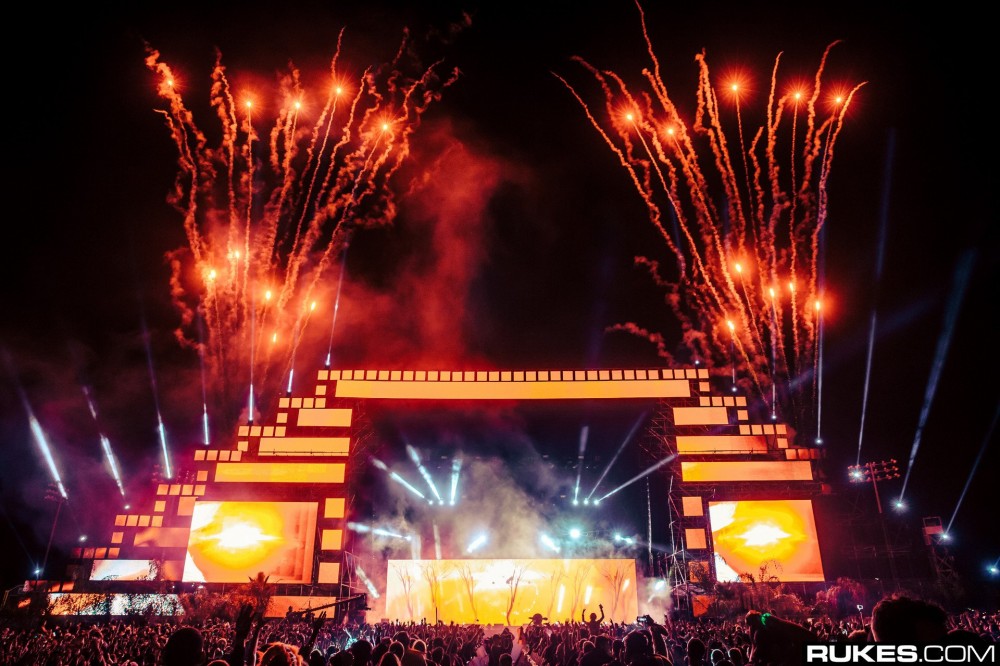 HARD Events was founded by Gary Richards, aka Destructo, in 2007, with the very first Hard Summer Music Festival held on July 19, 2008 in Downtown Los Angeles at the Shrine Exposition Hall. Since then, the brand has grown exponentially, ten switching venues, and now under complete control Insomniac Events.
In 2012, HARD debuted a new festival for Halloween called Day Of The Dead, which featured Justice (Live), Knife Party, and Major Lazer among more on its debut lineup. The festival was moved to the Pomona Fairplex following the LA State Historic park in 2014.
After two attendees died at HARD Summer at the Fairplex in 2015, that year's Day Of The Dead was made to be 21+ to enforce a more mature crowd. That was the last time that Day Of The Dead was held by HARD Events.
Now, teasers on HARD's social pages paint a return the festival, possibly by the name "Dia de los Muertos," which, course, translates to "Day the Dead."
s cut outs past events, attendees, lineups and more spell out "DIA DE LOS MUERTOS" in bold lettering, with many references to Day the Dead scattered throughout.

It must be noted that Insomniac, which now owns and operates HARD, already runs a Halloween festival in southern California, Escape: Psycho Circus. If they are bringing back HARD for Halloween, it will be interesting to see how the lineup will be affected by its own, other event. Additionally, EDM fans in California would have to choose between the two festivals, thereby possibly reducing ticket sales for each.
We're still awaiting an ficial announcement from Insomniac regarding the images.
Photo