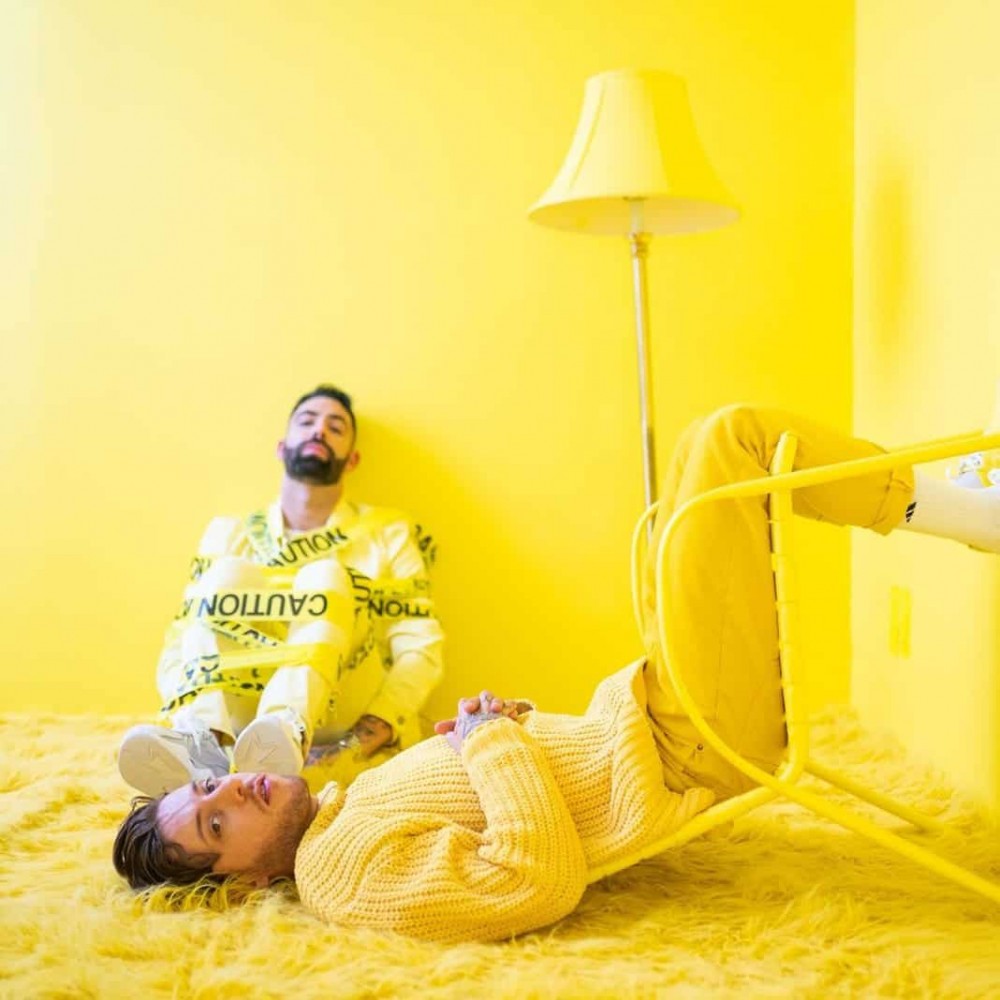 Coming from a DIY background that has seen Breathe Carolina craft rock'n'roll-influenced anthems, over to emo-tinged bangers and as they've grown and come full-circle, electronic efforts bridging pop and dance the highest caliber have been celebrated from the two the industry over. From performing on Jimmy Kimmel Live!, to taking their sound to prestigious events including ULTRA, S20 Japan, Tomorrowland, EDC, as well as lending their ears to ficial remixes for , and Sam Feldt; they're back with their most spell-binding body work yet.
Lead single 'TOO GOOD', with over 2 million streams and counting, bounced in with a pop-dance nature, swaying with lush melodies and a saccharine groove that is an infectious dose house music for the masses. David's velveteen voice complements the single's colorful texture, as tracks delivery is another exquisite piece production gold by a duo that seem to have found a rhythm with this new that truly indicates their creative prowess.
A sensual yet driven-with-attitude vocal introduces 'LIKE THIS', allowing the beats to mutate into a peak-time, bass-wobbler a single, as David insists "I could spend the rest my life like this". 'LIKE THIS' is definitely the darkest song on the album with an alternative feel to it, switching between half-time verses and a four-on-the-floor chorus with a rock-inducing baseline, as 'DRIVE' takes a stylistic, polished approach on house-inflected, radio-ready pop; the duo providing all the ingredients to create a cocktail that fizzes with originality and will crack the Richter scale with its weight on dancefloors, whilst also shining out the speakers at home.
Looking forward to the previously unreleased material, there are moments that swell with emotion such as the guitar-inflected introduction on 'JULY', the epically brilliant positive nature 'BETTER' also driven by bedazzling synth melodies. A raw edginess gives goosebumps on 'IN THE DARK' as the pair navigate the perils chasing a relationship, fering us a vulnerability that navigates through a refreshing muted beat, as 'DEAD' – surprisingly for its title – ramps up the donk-like, tropical-infused beats for a stellar cut that stand-outs across the ten tracks.
'DEADTHEALBUM' is a chronicle just how far the duo have come, as well as exploring a seismic shift into dance music's popularity and allowing themselves to explore the } }, // Articles - recommendations in emotes and comments widget recommendationsWides: false, recommendationsProtocol: "", globalRecommendations: false, // Colors darkMode: false, color: "108ee9", // By Widget comments: { vuukleAuth: true, hideRecommendedArticles: false, hideCommentInputBox: false, enabled: true, commentingClosed: false, maxChars: '3000', countToLoad: '5', toxicityLimit: '80', spamLimit: '90', sorting: 'latest', transliteration:{ language: 'en', enabledByDefault: false, }, customText: { recommendedStories: 'TALK OF THE TOWN', }, }, emotes: { enabled: true, hideRecommendedArticles: false, size: '70', // icons size firstImg: '', firstName: 'HAPPY', secondImg: '', secondName: 'WTF', thirdImg: '', thirdName: 'AMUSED', fourthImg: '', fourthName: 'LMAO', fifthImg: '', fifthName:'ANGRY', sixthImg: '', sixthName: 'SAD', disable: ], customText: {}, }, powerbar: { enabled: true, defaultEmote: 1, customUrls: { facebook: '', google: '', twitter: '', linkedin: '', }, customText: {}, items: ], }, }; (function () { s.async = true; s.src = 'https://cdn.vuukle.com/platform.js'; (d.head || d.body).appendChild(s); })();