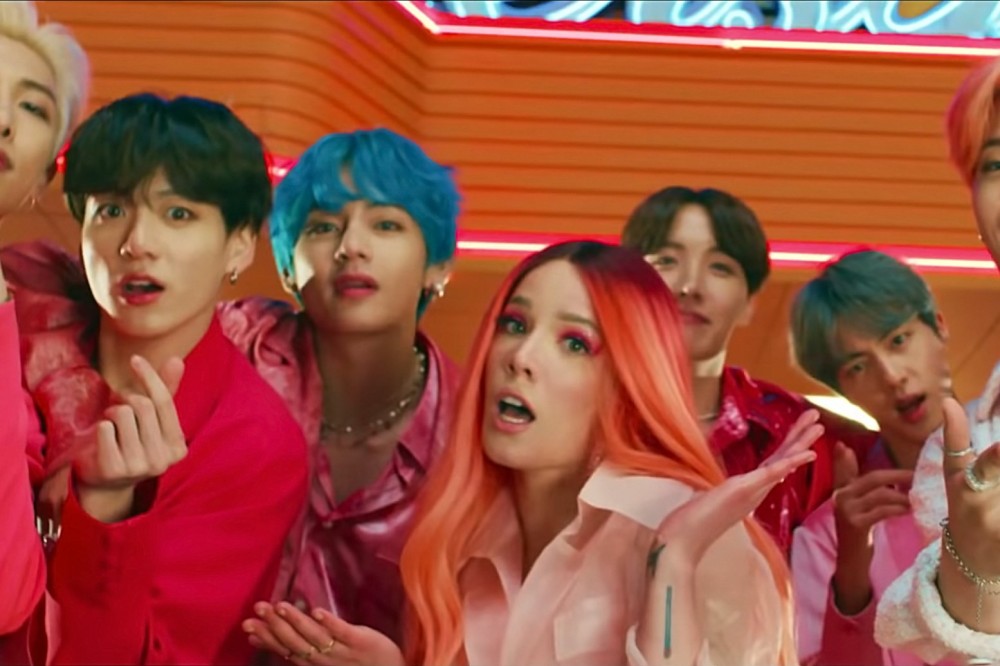 The world is finally standing up and taking note BTS, and their new album Map the Soul: Persona is likely to break records everywhere. Their brand new single with Halsey called "Boy With Luv" has already completely smashed YouTube's 24-hour record. "Kill This Love" by Blackpink achieved the previous record just one week prior.
"Boy With Luv" now ficially holds the most-viewed 24-hour debut in all YouTube's history. The music video features the entire group and Halsey performing in a colorful world all their own, inspired by the sound their new album Persona.
The streaming platform took to Twitter to share the good news…
Yes, we're still running the numbers, but we can confirm that #BoyWithLuv (ft. @Halsey) is now *ficially* the most-viewed 24 hour debut in @YouTube history!! Congratulations @bts_bighit 🎉 Enjoy @nbcsnl tonight! pic.twitter.com/xC8vHs27Nu

— YouTube Music (@youtubemusic) April 14, 2019
At the time this writing, the music video has racked up 120,675,309 total views since it first released on April 12, 2019. However, that number has probably drastically changed by the end this sentence.
Watch here and see what all the hype is about!
BTS – Boy With Luv feat. Halsey
Photo Rukes.com