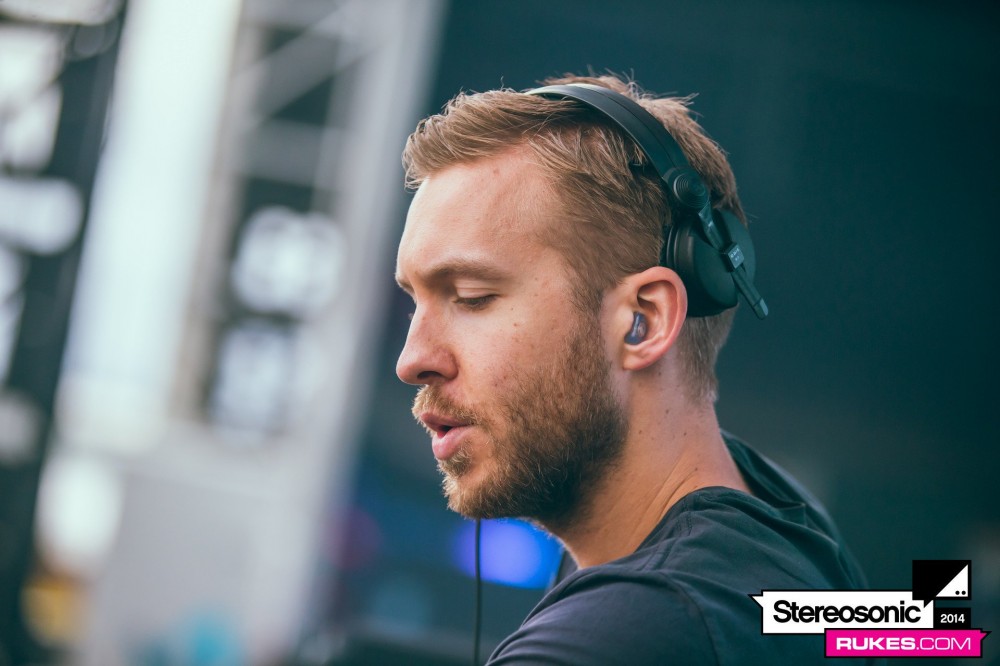 Calvin Harris and Rag'n'Bone Man ship on their merely very good new single "Giant," out at this time.
With uplifting lyrics, infectious rhythm, and horns that can get you f your toes, "Giant" has every little thing a correct dance monitor wants. Harris is cautious to not overdo it, letting the vocals information the start the monitor with a sluggish, gradual construct into the meat the manufacturing.
Strong metaphors embedded within the tune — resembling "we'll be breaking boulders, beneath our toes" — paint an image this bigger than life collaboration. This goes to indicate, a tune doesn't should be over-the-top to make a grand assertion.
Anyone craving a dance monitor with a brand new perspective and an entire lot soul, "Giant" is for you. Listen right here and signal together with the lyrics under.
Calvin Harris – "Giant" with Rag'n'Bone Man
"Giant" Lyrics
Verse 1: Rag'n'Bone Man]
I understood loneliness
Before I knew what it was
I noticed the drugs on the desk
For your unrequited love
I'd be nothing
Without you holding me up
Now robust sufficient for each us
Both us, each us, each us
Chorus: Rag'n'Bone Man]
I'm an enormous (Ooh)
Stand up on my shoulders, inform me what you see
'Cause I'm an enormous (Ooh)
We'll be breaking boulders, beneath our toes
I'm, I'm, I'm, I'm, I'm, I'm an enormous (Oh)
I'm, I'm, I'm, I'm, I'm, I'm an enormous (Oh)
Verse 2: Rag'n'Bone Man]
Don't cover your feelings
You can throw down your guard
And free of the notion
We will be who we're
You taught me one thing, yeah
That freedom is ours
It was you who taught me residing is
Togetherness, togetherness, togetherness
Chorus: Rag'n'Bone Man]
I'm an enormous (Ooh)
Stand up on my shoulders, inform me what you see
'Cause I'm an enormous (Ooh)
We'll be breaking boulders, beneath our toes
I'm, I'm, I'm, I'm, I'm, I'm an enormous (Oh)
I'm, I'm, I'm, I'm, I'm, I'm an enormous (Oh)
Bridge: Rag'n'Bone Man]
Oh, oh, oh, hey-oh, oh, oh, oh, hey-oh
Gonna shake, all the way in which, within the dust, beneath, yeah, yeah
Oh, oh, oh, hey-oh, oh, oh, oh, hey-oh
Gonna shake, all the way in which, within the dust, beneath, yeah, yeah
Oh, oh, oh, hey-oh, oh, oh, oh, hey-oh
Gonna shake, all the way in which, within the dust, beneath, yeah, yeah
Gonna shake, all the way in which, within the dust, beneath, yeah, yeah
Oh, oh, oh, hey-oh, oh, oh, oh, hey-oh
Gonna shake, all the way in which, within the dust, beneath, yeah, yeah
Gonna shake, all the way in which, within the dust, beneath
Chorus: Rag'n'Bone Man]
(Ooh)
I'm, I'm, I'm (Ooh)
I'm, I'm, I'm, I'm, I'm an enormous (Ooh)
I'm, I'm, I'm, I'm, I'm an enormous (Ooh)
Photo Rukes.com