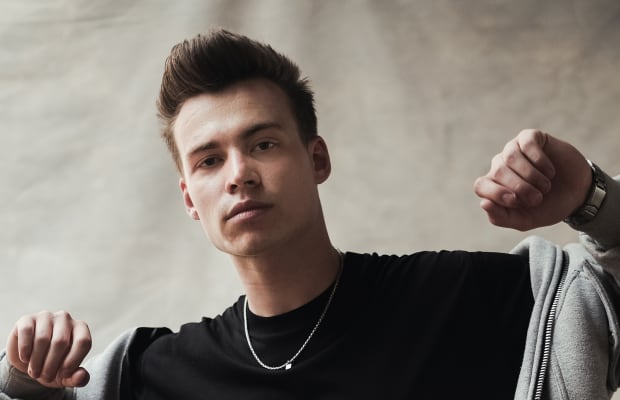 It's always a good day when new Curbi music hits the internet, and this time around, house music fans will elated to find out it's a brand new EP from the prodigious electronic music producer.
Hailing from the U.K., Curbi has established himself as a force to be reckoned with in dance music with his consistent releases and unmatched skills in the studio. Ever since he launched his career back in 2014, the 23-year-old producer's creative output has been nothing but consistent, while his growing list of elite collaborators include the likes of Tchami, Lucas & Steve, Cesqeaux, Quintino, and many more.
Earlier this year, Curbi made his debut on Tomorrowland Music with his uplifting single "Safe & Sound," and has now returned to the newly-launched label with his latest EP, The Pattern. Spanning six tracks, The Pattern boasts a beautifully minimal sound, contrasted by the soothing piano chords on "Catharsis (Intro)" and the ethereal vocals of "Safe & Sound." Tracks like "Echo" and "FCK" impress with their experimental sound design, while others like "Open Your Mind" and "Show" take the energy in diverse and exciting sonic directions.