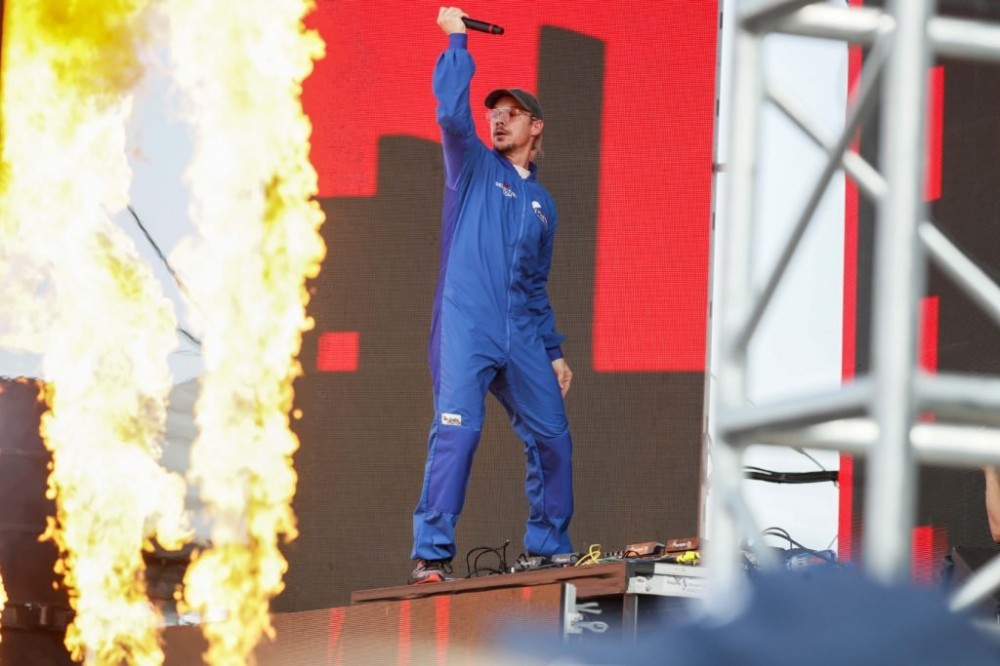 In 2019, Diplo is out to prove he can do pretty much anything. He's mastered EDM and hip hop, and even gone country — up next, he's tackling Monday Night Football.
The renowned DJ/producer now curates the music heard in these NFL spots, set to air on ESPN for the remainder the 2019 season. His goal through these selects is to "reflect the intensity and the storylines select Monday Night Football matchups."
Diplo's first choice previews a critical upcoming game — Seattle Seahawks vs. San Francisco 49ers. His choice, "Ruckus" by Konata Small depicts "the emotion this high-stakes division clash between these bitter NFC West rivals, in which fans can expect that Russell Wilson will look to continue his MVP season and lead the Seahawks to victory against Jimmy Garoppolo and the undefeated 49ers."
Diplo says press release:
This is the point in the season where it starts to get really exciting – dumb luck has ended and the true contenders are really being revealed. It's a part  the season that tests not just the teams, but their fans as well – I feel like the energy "Ruckus" is a perfect match for where these two teams are right now.
His game-time decision pays f in the video below.
Diplo's First Pick: "Ruckus"
H/T: Billboard | More: ESPN Press Room 
Photo: Paul Morigi/Getty s for The Stronach Group