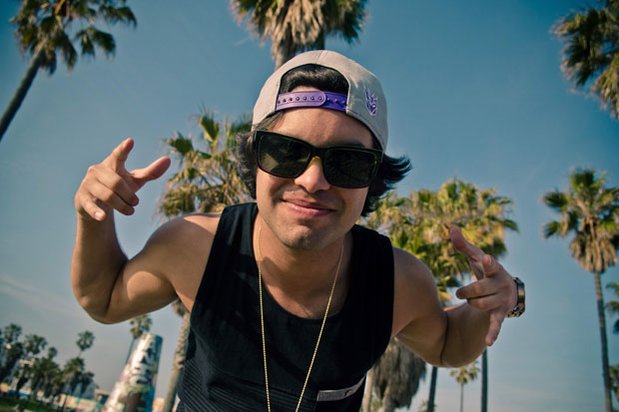 Datsik made his first public statement in 18 months after being accused raping multiple women. He blamed his actions on depression and anxiety exacerbated by years touring, but made no mention the people who accused him such vile actions. His apology remained as hollow as it did in March 2018.
In response to his video, EDM Twitter predictably had a lot to say on the matter. The majority people, rightfully, did not take the "apology" video at face value and called him out for his apparent lack sincerity. Still, some celebrated the comeback and are still excited to see him when he tries to go back on the road.
You can read many the responses and reactions to his video, from fans, artists, and industry members, below.
Sleep paralysis demon but it's just d*tsik in the corner repeating "I live a life full PASSION and dope beats"

— shameful gabaghoul (@tessapaisan) November 5, 2019
That's a fuck no for me dog

— CRAY (@craysounds_) November 5, 2019
stop. being. okay. with. shitty. people. because. they're. famous.

— i_o (@i_oficial) November 5, 2019
— 🎃WOOKED ON CYCLOPS INVASION 🎃 (@Subtronics) November 5, 2019
just watching datsik's non-apology, in which he spares not a single word to address his victims or acknowledge anyone but himself.

— Eprom 🔜 bed (@eprombeats) November 5, 2019
imagine putting out an apology video and blaming it on depression and anxiety

— LICK 👅 (@iamlickx) November 5, 2019
Anyone else see Datsik press release? blames it on depression and anxiety but doesn't even address what really happened. This is not what dance music is about.

— Autograf (@AutografMusic) November 5, 2019
Barf

— SVDDEN DEATH (@svddendeathdub) November 5, 2019
typical abuser behaviour talking solely about themselves and how hard it's been for them without acknowledging the trauma they've caused victims that they'll have to deal with for the rest their lives

next

— TISOKI (@tisoki) November 5, 2019
Lmao datsik still cancelled in my book

— stanley hudson 🥨 (@michellephvn) November 5, 2019
@datsik how many times did you practice that shit you posted on fb?

— big booty judy (@_prosper80) November 5, 2019
Nigga ain't even admit what he did lmfaooooo wyyyyyyyylllld

— KING OF CASUAL ₆⁶₆ (@jshaw239) November 5, 2019
Honestly the comments on Datsik apology video made me sick people so easy to forgive a rapist

— Jonathan (@jongarcia361) November 5, 2019
Datsik needs to just fuck f back to the abyss he came from.

— Georgi (@thereandbkagain) November 5, 2019
It was so scripted and insincere, he didn't even apologize or address the actual issue and turned it into boohoo poor me depression and anxiety, just go back to your hole dude 🙄 also every heavy sigh made me wanna swing

— Ol Slytherin Lookin Ass (@crookedhooligan) November 5, 2019
i'm actually glad datsik made that video because it brings back the conversation rape/abuse and where everyone around you stands on it…. and who you should cut the fuck out your life 🙂🙂🙂🙂

— ❥wookianna (@fuckingmikri) November 5, 2019
Edm twitter seeing datsik apology video pic.twitter.com/K9bBfGOB24

— Mac➿Madeon day 1 (@megalsol) November 5, 2019
https://twitter.com/Pewboicarti/status/1191835303645810688
At the end the day, everyone deserves an opportunity make things right & to learn from mistakes. I'm glad you took the time to reflect & better yourself. Welcome back Troy, sending positive vibes your way 🖤

— Paula Silva Artistry Co. ♛ (@Pollyxpockett) November 5, 2019
If you're excited or happy Datsik is back, hit that unfollow for me. I want nothing to do with your or your enablist ways. You and he can go fuck yourselves.

— 🔜 disappointing family for the holidays (@samlikespizza93) November 5, 2019
to summarize this datsik apology video:

just imagine Mr. Krabs playing the world's smallest violin

— Electric Hawk (@Electric_Hawk) November 5, 2019
Tell me how EDM artist Datsik comes onto Facebook live to talk about his healing journey with ZERO APOLOGY to the women he allegedly drugged and ually assaulted on tour and plugs new work as a so-called changed man. 🙄 pic.twitter.com/d9lsO0GWZV

— Deidre Olsen (@DeidreLOlsen) November 5, 2019
┏┓
┃┃╱╲ in this
┃╱╱╲╲ house
╱╱╭╮╲╲ we
▔▏┗┛▕▔
╱▔▔▔▔▔▔▔▔▔▔╲
Will never let datsik make a
Comeback there is no room for
Rapists in this community
╱╱┏┳┓╭╮┏┳┓ ╲╲
▔▏┗┻┛┃┃┗┻┛▕▔

— ☥ ᴿᵉᶻᶻᵇᶦᵃⁿ 𖤐 (@cult__rezz) November 5, 2019
Datsik can fuck right f honestly

What he did wasn't a "mistake", it was a long-term pattern behavior whereby he identified victims, developed strategies with his cohorts to groom and isolate them, and created ways to avoid being caught and held responsible

fuck
right
f

— Albert Malo Berdellans III (@EDMsnob) November 5, 2019
Datsik:

█
█
█
█  _
Saying literally Addressing the
nothing value multitude accusations
against him

— Will (@WillemDaFro) November 5, 2019
Yeah dude, we're not about supporting Datsik and I'm not going to fuck with any festival or promotion that books him. This isn't virtue signalling, this is being a bare minimum decent consumer.

— Robvolver (@Robvolver) November 5, 2019
every girls dream!!! go datsik!!

— RØKKR Justin Fargo-P (@silly702) November 5, 2019
Datsik's apology video was a joke, basically just wants everyone to feel sorry for him. If you support Datsik just please unfollow me now.

— ALBRO (@_ALBRO_) November 5, 2019
Datsik really out here thinking we're gonna accept that video??? Bro doesn't even take responsibility for his actions lmfao

— Lo 🥂🖤 (@luluren_) November 5, 2019
Datsik's "apology" video is pathetic.

He does not acknowledge that he is a SEXUAL PREDATOR.

PS: Mental illness is NOT an excuse for criminal behavior.

Known ual predators shouldn't be given second chances.

If you plan on working with Datsik in the future, unfollow us.

— Saint Audio (@saintaudio) November 5, 2019