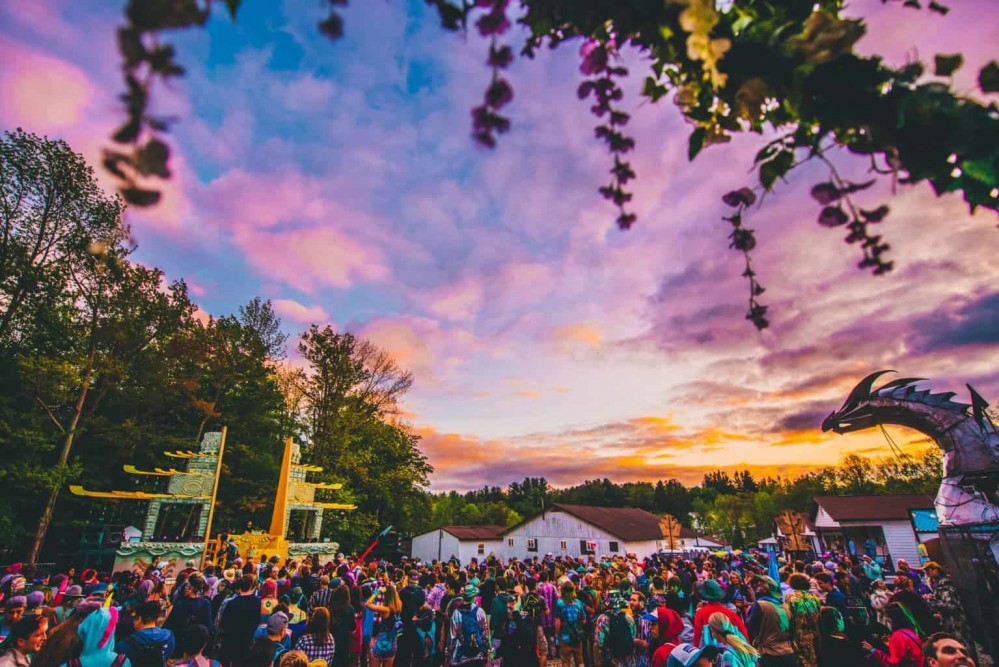 Elements Music & Arts Festival recently announced a star-studded lineup for its fourth annual event. A veritable "adult playground", Elements features a beach with stunning lakeside views, a whimsical, art-infused forest and an impressive selection camping options for the weekend.
The lineup this year includes big names like Claude VonStroke, Diplo, Chris Lake, Gramatik, TOKiMONSTA, Bonobo, Bob Moses, and Four Tet.
The festival is brought to life by BangOn!NYC, the Brooklyn independent production company known for their legendary art and music gatherings. "Festivalgoers can dance from dusk until dawn, journey through immersive environments, take a dip in the serene lake, indulge in delicious eats from craft vendors, or hit reset with a meditative sound bath or expert-led yoga class." said Brett Herman Co-Founder and Managing Director at BangOn!NYC. "Over the past four years we've delivered big surprises and created unforgettable, transformative memories for our festival family, and 2020 won't disappoint."
Elements Music & Arts Festival will take place on Memorial Day Weekend, May 22-25th.
3-Day and passes for Elements Lakewood 2020 are available now at elementsfest.us. Festival-goers can choose from a } }, // Articles - recommendations in emotes and comments widget recommendationsWides: false, recommendationsProtocol: "", globalRecommendations: false, // Colors darkMode: false, color: "108ee9", // By Widget comments: { vuukleAuth: true, hideRecommendedArticles: false, hideCommentInputBox: false, enabled: true, commentingClosed: false, maxChars: '3000', countToLoad: '5', toxicityLimit: '80', spamLimit: '90', sorting: 'latest', transliteration:{ language: 'en', enabledByDefault: false, }, customText: { recommendedStories: 'TALK OF THE TOWN', }, }, emotes: { enabled: true, hideRecommendedArticles: false, size: '70', // icons size firstImg: '', firstName: 'HAPPY', secondImg: '', secondName: 'WTF', thirdImg: '', thirdName: 'AMUSED', fourthImg: '', fourthName: 'LMAO', fifthImg: '', fifthName:'ANGRY', sixthImg: '', sixthName: 'SAD', disable: ], customText: {}, }, powerbar: { enabled: true, defaultEmote: 1, customUrls: { facebook: '', google: '', twitter: '', linkedin: '', }, customText: {}, items: ], }, }; (function () { s.async = true; s.src = 'https://cdn.vuukle.com/platform.js'; (d.head || d.body).appendChild(s); })();