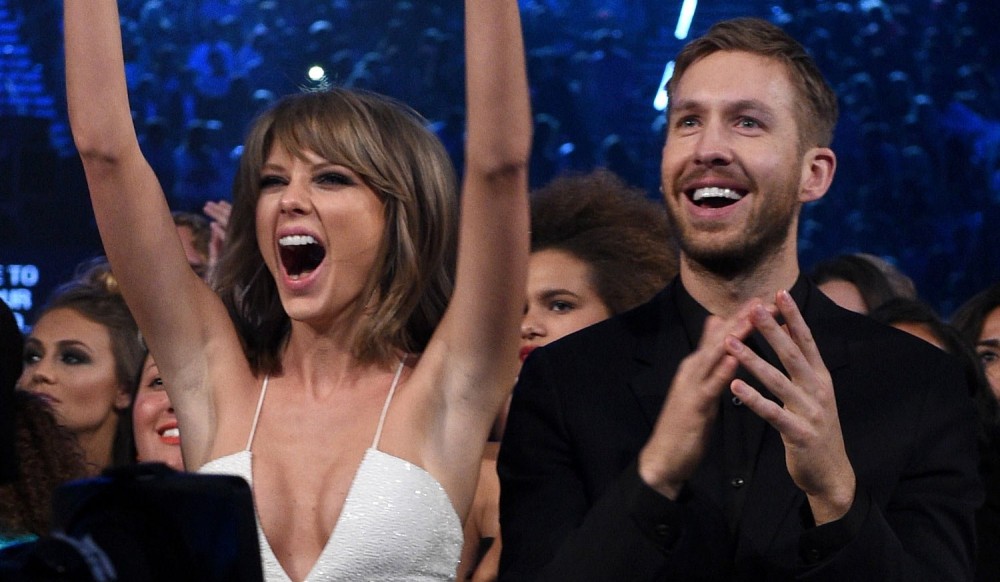 So, Taylor Swift's new album Lover just dropped this past Friday, and course her fans immediately went to the lyrics to see who she was throwing shade at these days. As the undisputed queen breakup songs, Swift has had her fair share men to write about. On "I Forgot That You Existed," in particular, fans are convinced she's finally going after Calvin Harris.
The song opens thus:
"How many days did I spend thinking
'Bout how you did me wrong, wrong, wrong?
Lived in the shade you were throwing
Till all my sunshine was gone, gone, gone
And I couldn't get away from ya
In my feelings more than Drake, so yeah
Your name on my lips, tongue-tied
Free rent, living in my mind."
There's still the chance that she's referring to her ongoing feud with Kim Kardashian and Kanye West, but check out these tweets.
she literally didn't write one song about calvin and then went ya know what i'll give you one and named it I forgot that you existed pic.twitter.com/liDJFj3dTA

— molly 🏹 (@cityscreams) August 23, 2019
THE ONLY SONGS CALVIN GOT WERE I DID SOMETHING BAD AND I FORGOT THAT YOU EXISTED LMFAO SUCKS TO BE HIM DSFLKJSDFLJK

— 𝓛𝑜𝓋𝑒, maddie 🏹 (@HolySwiftly) August 23, 2019
Apparently "I Forgot That You Existed" is about Calvin Harris & was supposed to be on reputation but it didn't make the cut bc she wrote it so late… bc ya know… she forgot that he existed #Lover

— Bethany (@BethanyHolley) August 21, 2019
not at how y'all are saying that i forgot that you existed is about calvin and the whole time i just assumed it was about karlie bc i genuinely forgot about calvin

— ellie (@ftyoonjin) August 23, 2019
Listen for yourself below. Is it about Calvin Harris?