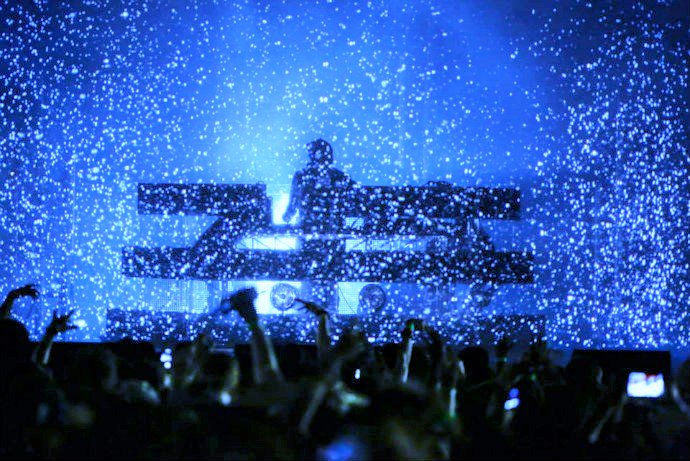 The last time we heard new original music from Zhu was his  project in April, which contained seven our favorite Zhu releases his career. Since then, Zhu has been busy building out the Blacklizt brand and dropping some new merch, as well as . But some recent social media activity has us hyped for new music.
First up, on Twitter, Zhu announced a new song with Majid Jordan dropping this Friday. Zhu debuted the song earlier this year at Lightning in a Bottle and has been once his more anticipated tracks this year.
And if one his more recent Instagram Story updates is related, we could be seeing this collaboration appear on Ringos Desert Pt 2 later this year. Though blurred, the words "Ringos Desert Pt 2" can clearly be made out.

While there's no other information yet about that release – aside from that it looks like there will be 8 new tracks – you can be sure to hear Zhu's collaboration with Majid Jordan this Friday.
Photo Brittany NO FOMO