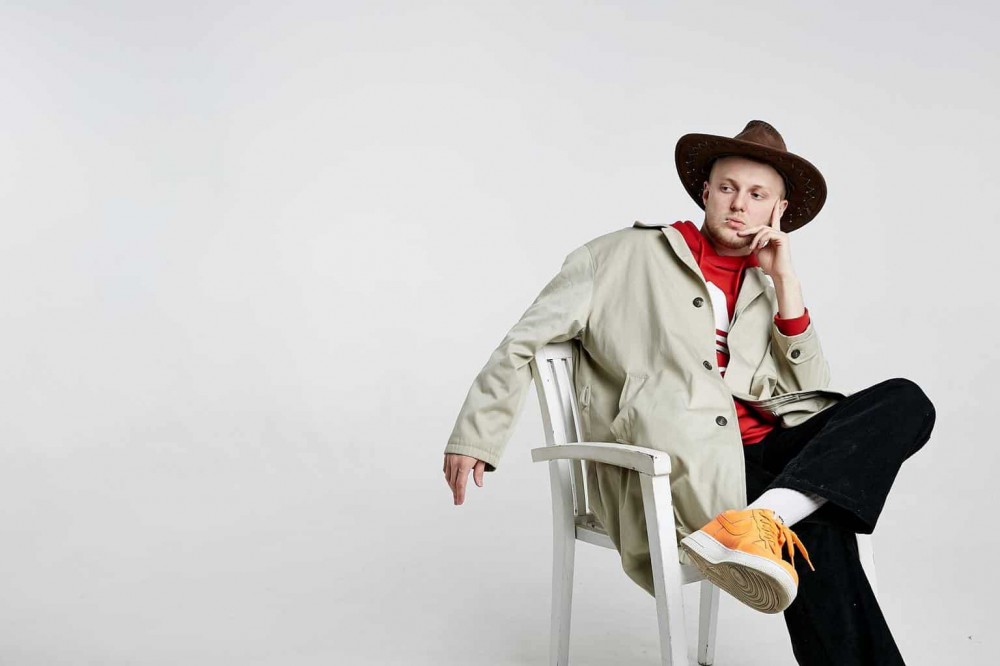 Music producer Biicla is a new artist currently making waves around the world. He was originally discovered by the same team that has brought us the talented music maker, . Known for experimenting with electronic music, he mainly creates future pop music with a mix house music influences. Coming from a small Russian town called Dubna, he is not letting anything stop him from becoming a well-known music star. Biicla recently released his latest EP "No Place." We recently had the privilege speaking with the new upcoming artist and he was able to tell us about his inspiration behind the masterpiece. Not only that, but he was able to share some interesting information about himself.
If you are ready to get to know Biicla then now is your chance! Take a closer look at what this music producer is all about.
How have you been spending your time during quarantine?
"Hello, I've been working hard, learning English, reading , and chatting with my followers."
You recently released your EP "No Place." Can you tell us what was your inspiration behind it?
"'No Place' is a whole story, it's connected to the events that have been happening to me since 2015. It's a mixtape about my path, about finding my signature style."
Do you have a favorite track? If so why?
"I like Sebastian Paul – Indulge, we work in the same genre, in the same direction, but it sounds different."
Although 2020 hasn't been f to a great start due to what is going on with the world, what are your plans for the year? What do you hope to accomplish before the year ends?
"After the EP release, I'm focused on making more people listen to it. There have also been fers to work with other artists, musicians, vocalists, and I see that the interest in my music is beginning to grow progressively. I'm a fresh artist and I have to surprise audiences, so I'm working hard on my live performance and new music, I think that by the end the year I'll have something to please my listeners."
If you were to introduce someone to your music, what would be the first song you would show them?
"It's 'No Place', I think."
What introduced you to music? Why did you choose to specifically make electronic music?
"As long as I can remember, I've always loved music. I always loved to share new music with friends and at some point I found my own special taste and thought it was time to write something my own. I was inspired by , its presentation, message, image, signature style – all pretty unique. I've always liked something that is unique in its own way. That's how I discovered the world electronic music."
Other than making music, what else do you enjoy doing?
"I enjoy design, clothes, graphics and so on. I love parties I'd been a promoter for a long time, parallel to my career as a musician."
Who are some your favorite music artists that you are currently listening to right now? Are there any that inspire you?
"It may be strange, but I don't have a favorite. Everyone who inspires me in their own way is special and I like them all equally. I will name a few; they're , Verboten Berlin, Asgeir, Jamie xx, and Sebastian Paul."
Check out Biicla's EP "No Place" below.