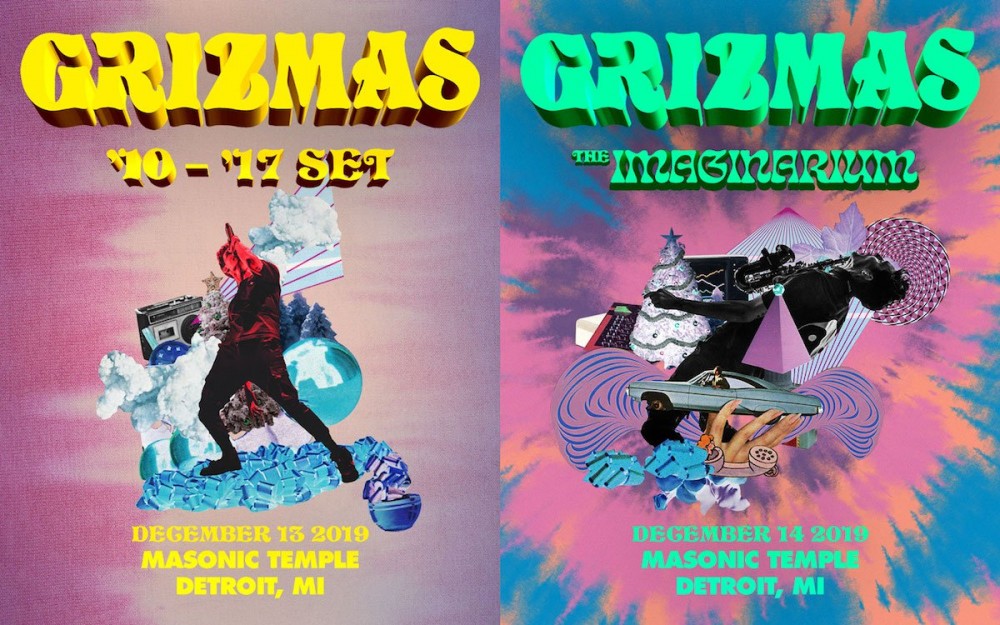 It's almost that time year again — GRiZMAS is just around the corner!
In addition, the producer's annual 12 Days GRiZMAS event leads up to a 2-night throwdown at Detroit's historic Masonic Temple.
This year, GRiZ is going all out for 12 Days GRiZMAS:
Day 1: The GRiZMAS Workshop Grand Opening
Day 2: Killer Crafts & Cocktails
Day 3: Serve Our Community Day
Day 4: Mystery Party
Day 5: GRiZMAS Dodgeball Tournament
Day 6: Yoga
Day 7: Local Mic Night
Day 8: Holiday Jazz w/ GRiZ & Friends
Day 9: "Coming Soon"
Day 10: "Coming Soon"
Day 11: GRiZMAS Night 1
Day 12: GRiZMAS Night 2
As far as the unannounced "Coming Soon" activities, we can most likely expect a "Night Before GRiZMAS celebration as he's done in years past.
This year, 100% the proceeds from every charitable GRiZMAS event go toward Seven Mile, funding after school music, arts and coding programs for Detroit's youth.
The 12 Days GRiZMAS run from December 3rd through 14th. Learn more and donate here.