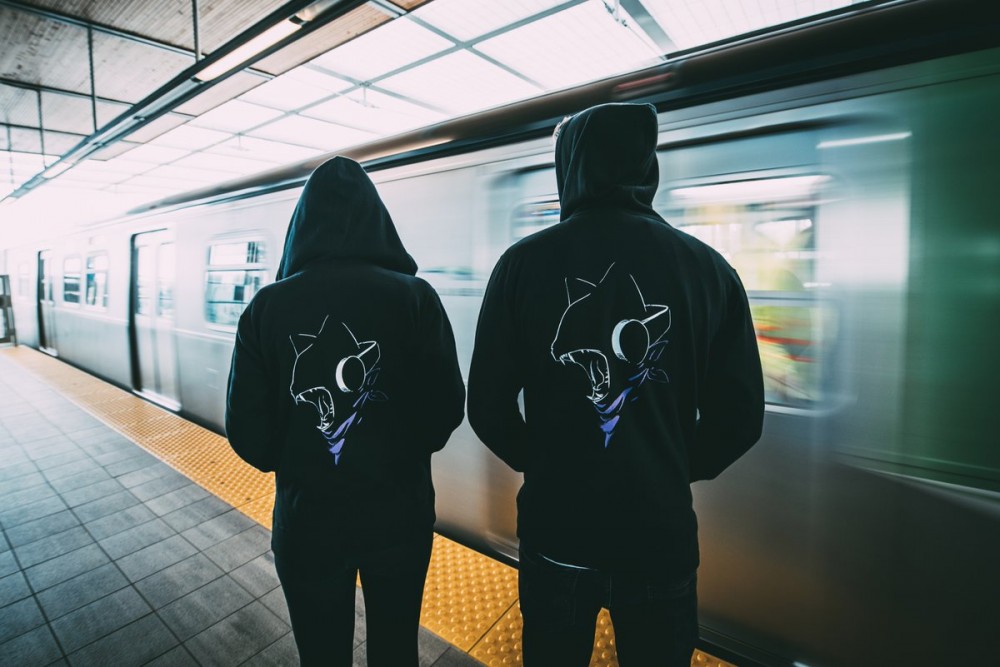 Cyber Monday is 100% the best holiday the year, don't @ me. However, something that always seems to be forgotten amidst the wave fashion and tech deals is the discounts on DJ merchandise. This year, your favorite artists and labels are urging some major retail therapy. Check out the best discounts from NGHTMRE, UZ, OWSLA and way more below.
---
NGHTMRE
NGHTMRE is fering 25% f on all merchandise, which includes hats, T-shirts, stickers, hoodies and more.
Zedd
Zedd is fering special prices on all his products, including pieces from the "Stay," "True Colors" and classic collections.
Ray Volpe
Dubstep producer Ray Volpe is fering his classic logo T-shirt for just $14.
UZ
Trap lord UZ is fering a discount on most items, including classic T-shirts, special Layers USB cards, and killer sweatshirts.
K?d
Everyone's favorite mysterious producer recently announced a killer collection with Boogiemade, but you can take advantage 20% f his existing collection now. Score the discount on jerseys, pins, hats and much more.
OWSLA
Of course, OWSLA has one the best deals for Cyber Monday, which isn't hard to believe considering they're at the forefront music and fashion. Check out sweet deals storewide and grab up to 40% f on T-shirts, hoodies, accessories and more.
Monstercat
Monstercat is still running their Black Friday sale, which fers fresh restocks, up to 35% almost everything and even additional discounts and bundles. Check out ultra comfortable sweatshirts, pins, hats and more. The sale expires tonight at 11:59 EST, so make sure to hop on this one quickly.