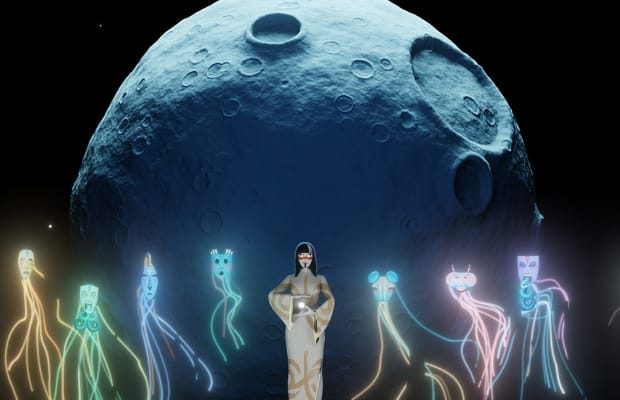 From label releases to curated compilations, many artists have worked tirelessly to provide unheralded artists a platform for their voices to be heard. However, singer-songwriter and electronic music vet Tasha Baxter has taken a distinctly unique approach with her Full Moon Flex community.
Baxter launched Full Moon Flex around the onset of the COVID-19 pandemic, when she began to host streams during full moons.
"Honestly, I had just come back from performing with Camo & Krooked's Symphonic Orchestra in Vienna when Covid hit South Africa and the rest of the world. Like bam," Baxter tells EDM.com. "I started my server when I started my Patreon and then moved to Twitch to do live performances, group therapy sessions, artist interviews and sample flip challenges."
This quickly transformed into live feedback streams, an initiative that eventually grew into something much more engaging—but not at first. Baxter says it was "very hard to be on the spot, vulnerable and exposed" on her streams.
"What started as fun 'feedback streams' where I would sing over submissions and then let everyone keep the vocals, started evolving with each 'Flex,'" Baxter explained, where she "went deeper into the tunes, writing, producing, adding guitars and generally vibing with everyone's sonic stories of the moment."