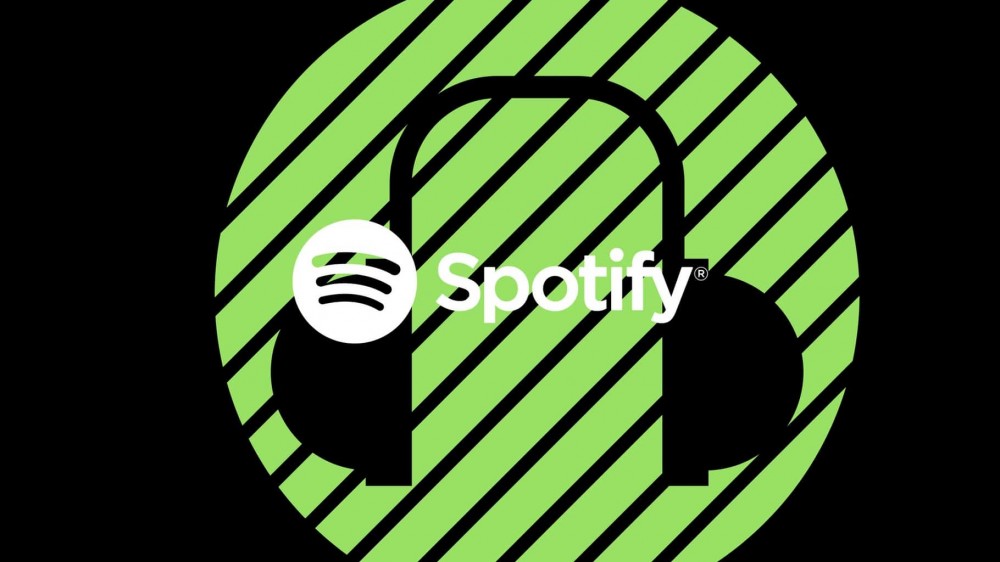 One the best career choices we have ever made was to learn how to upload music to Spotify with our EDM Sauce Copyright Free Records label.
If you're looking for a free, easy and step-by-step guide to follow on how to upload music to Spotify, then you have come to the right place. In this guide, I'll share with you how to get through this.
You'll learn how to upload music to Spotify in 7 easy steps that will take less than 10 minutes.
My decision to learn how to get my music on Spotify and begin making money from the label is what lead us to create a brand new record label. And today, we're going to walk you through my easy to follow instructions on how to put your music on Spotify.
: Please note that some the links below are affiliate links and at no additional cost to you, I may earn a commission.
So, how do you get your music onto Spotify?
How to Upload Music to Spotify in 7 Easy Steps
Once you have your song completed and the artwork, it's time to upload your music onto Spotify. Let's dive into the process.
Step 1. Sign up for a distributor
After testing more than 10 different music distributors, such as The Orchard, Tunecore, Routenote, and many others, I have concluded that Routenote is one my favorite experiences while uploading music to Spotify, Apple Music, Amazon Music, YouTube, and many more.
-> Click here to head over to Routenote. When you get to Routenote, click the green Sign Up button on the top right.
Once you have clicked to Sign up, Routenote gives you the option to conveniently sign up to its service with Google, Facebook, Twitter, SoundCloud, or just your email address. When signing up, please just remember to use this string numbers in the Referral Code: 2f76a771.
Step 2. Schedule your release to Spotify
Now that you have signed up for Routenote, hover over the tab and click "Create New Release." Once you have landed on this page, enter in the name your release into the field "Release Title*:". This will be the name your EP or , or the name your song if you're only scheduling a single song for release at the moment. If you do not have a UPC or EAN at the time uploading the track, don't worry, Routenote will create one for you.
Step 3. Add your Song or Album Details to the 'Album Details' screen
Once you click on Album Details, be sure to add the Album/Single/EP Title, if you have a specific album version (not required), whether it is a Compilation Album, the Primary Artist Name(s), what the Primary Genre the album/song is, who holds the Composition Copyright, Sound Recording Copyright, name the Record Label (or self-released), the Sales Start Date which should be the same date as Originally Released, when the Pre Order Date should be, and if the song contains any Explicit Content. Take a look at our screenshots below to ensure you set up your Album Details correctly.

Step 4. Upload your audio file(s)
On this step, you'll be able to upload all your tracks on the album/EP/single that you wish to release. Once you have added the Track Name and click "Choose File" to select the song to upload, you have the option to click "Add Track" which will give you the option to add other songs in your album/EP. Since we are giving the example how to upload a single on Spotify, we are only going to use the first field. Be sure that you are only uploading a high-quality 320kbps – 44.1khz MP3 here. Once you have added all your tracks, click continue.

The next screen will show you the Audio Metadata the song. We have nothing to change on this release, so we're going to just click 'Save and Continue.'

Step 5. Upload the song or album artwork
It's probably best to have your song artwork ready to go once you get to this stage. If you haven't thought about your artwork yet, head over to Canva.com to create your 3000px x 3000px song artwork. I highly recommend getting pictures from Unsplash.com and using those photos in your song or album artwork. Be sure to not include your Website URL, contact information, any hashtags, pornographic imagery, pricing information, copyrighted images, a scan a CD, or any blurry or pixelated images in your song artwork in order to be accepted for your release on Spotify. Once you have uploaded your image, click 'Save and Continue.'

Step 6. Choose which stores to distribute your music to
This step is one my favorite steps when uploading any music through Routenote and you'll see why soon enough. On this screen, Routenote shows you all the different stores they have on their platform. You can select all stores on the top right, or you can choose from DSPs such as iTunes & Apple Music, Amazon, Spotify, Google, Anghami, Deezer, Tidal, Juke, Shazam, Pandora, Napster, 7Digital, Facebook, Naver/Vibe, Netease, Tencent, AWA, and YouTube. If you wish to not distribute throughout the world, be sure to select this option at this time. Once you have filled out and selected all the proper channels, click 'Save and Continue.'
Step 7. Choose which distribution model to use
Routenote is one the few distribution platforms that allow for Free Distribution to Spotify, Apple Music, and Tidal. You can opt for the Free distribution model where Artists will keep 85% the total royalties, or you can opt for the Premium Distribution model where Artists keep 100% the royalties and pay just $10 for Singles, $20 for EPs, $30 for Albums, $45 for Extended Albums, and then just $9.99 annually. The best part about Routenote is you have the ability to switch distribution models at any time. So if you notice that a song is going viral, you can change your distribution model from Free Distribution to Premium Distribution so that you can collect 100% the total royalties.

Be sure to add your PayPal information on Routenote so that Routenote can properly pay you 3 months from the month your streams.
Now that you know how to upload your music on Spotify, be sure to share this article with your friends so that they too can learn how to upload their music to Spotify. Whether you want to create your own label or just release music for yourself, get ready because it can be very addicting!