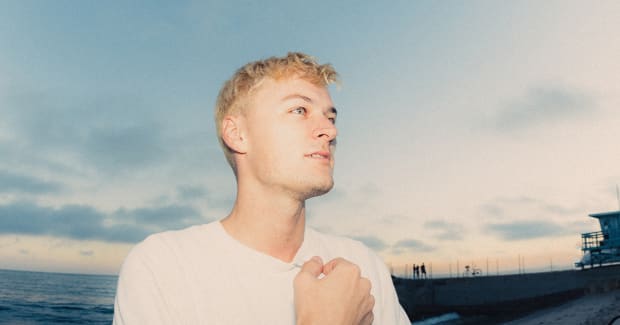 LA-based producer and DJ informal. is redefining summery dance music with his mesmerizing melodies and infectious hooks.
Curating an authentic aesthetic inspired by Southern California, informal. is a name that should be on your radar. Following earlier 2022 singles such as "gone girl" and "favorite places," the young dance music beatsmith has now unveiled his debut EP, informal. beach club.
"The overall aesthetic of the project was inspired by a vintage 'beach club' t-shirt my Grandma gifted me," explains informal. about his inspiration behind informal. beach club. "You know the type you would see for sale in a Hawaiian gift shop in the 80s? So I wanted to take that aesthetic and translate it into my work."