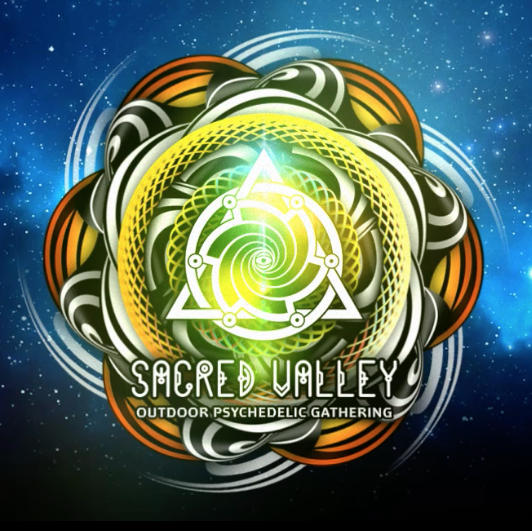 It is no secret that Pasquale Rotella's Insomniac Events is known as one the best promotion companies in the world. With events like Electric Daisy Carnival, Dreamstate, Electric Forest, and the newly established Secret Project under their banner, it is easy too why they dominate the U.S. dance scene. Their reach is about to grow as they introduce yet another marquee event to the a mix.
Insomniac's Factory Presents its newest experience in the just announced 'SACRED VALLEY'. The event is being described as:
The new event is slated to run from September 27-30, and will be held on the Los Coyotes Indian Reservation. The Los Coyotes Indian reservation is located 2.5 hours south Los Angeles, and rest on more than 250,000 acres land.
Sacred Valley will be unlike your typical music festival in that it is a truly immersive experience. The event will feature 24 hours non stop music across two "specially curated" stages. One the most impressive aspects this new experience is the music the event will showcase. These genres are said to be:
Confirmed artist for the event include acts such as Astrix, Ace Ventura, Triceradrops, Pop, Sebastien Leger, Olivier Giacomotto, Gui Boratto, and many more.
Apart from the musical stages, Sacred Valley will feature 'The Elevation dome'. This is said to be a third space, meant to:
The dome will host a variety immersive experiences to include:
Speaker Panels,
Morning Yoga Sessions
Breath Workshops
Health & Wellness Seminars
Opening & Closing Ceremonies
Spiritual Dance Astrology VR
Sound Healing
Tarot & Astrology Reading
Body Painting
Live Art
Nature Walks guided by the local Native American Tribes
Sacred Valley has just been announced and it already looks like one for the history books. The event will feature camping, and nonstop music from 12pm Thursday,September 27, until midnight on Sunday September 30. Tickets are starting at the tier 1 price $139.95, and are expected to go up, so act fast!
Parking passes, as well as tickets can be purchased here. Check out the trailer below and let us know what you think, see you there!
Check out our ficial EDMTunes playlist for the freshest tracks - updated weekly!