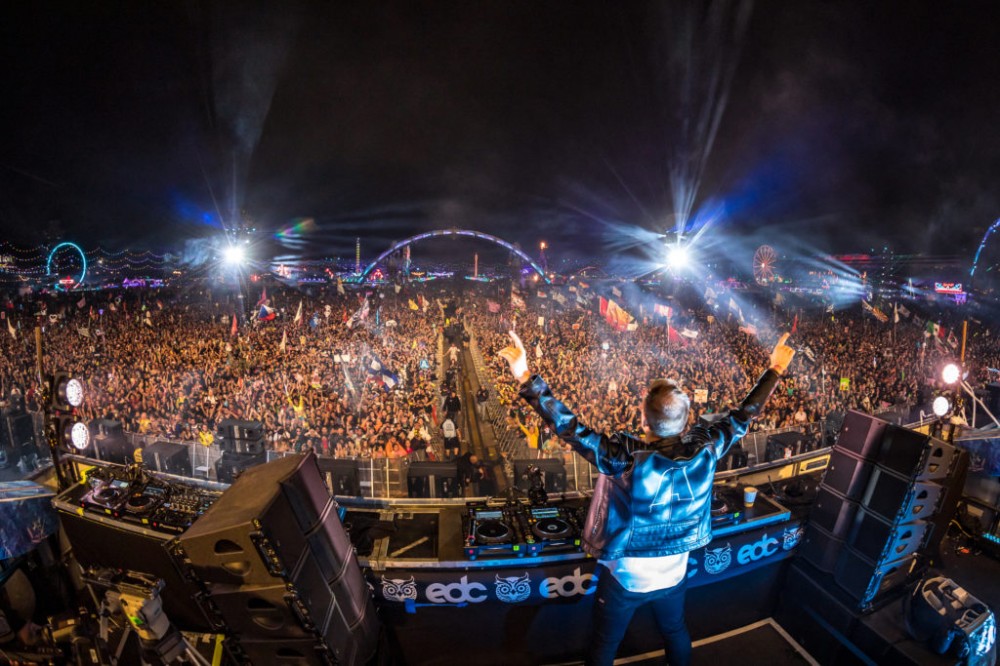 EDC Las Vegas is gearing up for its 2020 installment — and there's nobody better to talk on the experience than Insomniac's fearless leader Pasquale Rotella.
In a recent AMA, the entertainment guru dished on all things EDC Las Vegas. The music festival is always striving for improvement and makes changes accordingly year after year. This time around, he promises EDC Las Vegas 2020 will be the best yet, from operations to experience.
The questions below touch on production and stages, why the fireworks show isn't returning, and the upcoming 10th anniversary event in Las Vegas. Plus, he talks EDC Orlando, another fast-growing dance music experience destined to be just as huge.
Here are some highlights from the AMA.
Pasquale Rotella – AMA
Ixthus-Trunks: What will be the biggest change from last year to make this year better?
We never stop learning and striving to improve. Every EDCLV the team and I implement everything we've learned from past years and apply it to every level the festival, from operations to experience. In addition, we have new art, new DJs, new surprises, and much more.
Sirenx8: Pasquale!! You bought our totem last EDC!! What did you do with it??
Thank you for being so helpful! I was hosting people from all over and it prevented us from getting separated. It's at the Insomniac warehouse.
miguellmartinezz: Have there been any talks maybe making a documentary EDCLV since it is going to be the 10th anniversary next year??
Thank you for the suggestion. We're definitely doing a lot special things to celebrate our 10 years EDC Las Vegas.
Aguilar62: I'm so excited for EDC 2020, one my favorite stages is neon garden, will you eventually put a ro over neon garden to have the dark, lasers effect ?
Both techno and house have lots great new music and emerging artists. I love ros over stages and I love being under the electric sky. Next year you're gonna have the best both worlds. Something unique and special is in the works for this area.
ob714: Last year I noticed that none the artists where playing during the firework show. Is there anyway that we can get that back. I loved listening to my favorite artist during the firework shows. It made it more special.
We wanted to try something different with our fireworks show, where it was time-coded to the same music at every single stage. It was pretty amazing if you were in the right spot, but if you weren't in the right location it didn't sync up right and in some cases was completely silent. Most likely we won't be doing that again next year.
KSTARRATSK: How big do you see EDC Orlando getting? Do you think it will become the east coast version EDC Vegas ever?
Yes, I believe we can get EDC Orlando close to as big as EDC Las Vegas. This year it will be the largest it's ever been.
Read the entire AMA here. Also, check out the ficial EDC Las Vegas 2020 trailer below, which has already racked up over a million views!
EDC Las Vegas 2020 Official Trailer
Photo Insomniac