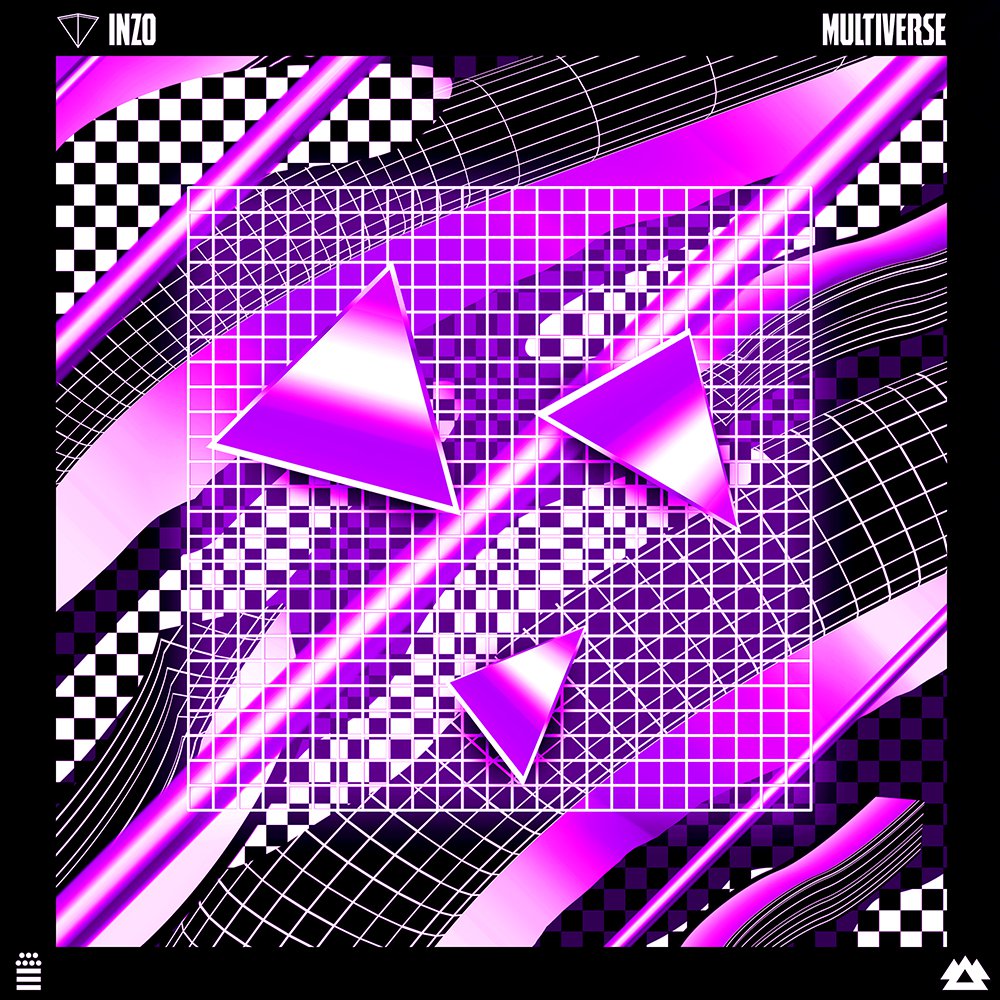 I first saw INZO walking into a hot warehouse in LA earlier this year. I'd missed the beginning his set, but his transitions and selections were so smooth and seamless that it took barely a song for me to fall into the groove and surrender myself to his sound. That same ethos is translated to his debut EP Multiverse, out today on Liquid Stranger's WAKAAN.
The 5-track Multiverse is a brilliant combination funk and bass, flowing back and forth between the two complementary styles with ease and panache. This is no more obvious than on "Spectrum."
It begins with an beautiful orchestral arrangement, something straight out M83's interludes, a dreamy soundscape with birds chirping, a light breeze, maybe some wind chimes… the rising bass conveys a great awakening. The first drop is a reflection the melody, more powerful and impactful. However, something always seems like it's lurking beneath. Sure enough, a darkness soon approaches. The drums begin hitting harder. The bass oscillates. More heavily textured synths enter the fray. A scream warns the foreboding chaos as thundering bass takes the place the more delicate melodies.
Not every track on the EP is like this, and "Spectrum" honestly isn't even my favorite from the release (that goes to "Y"), but in my opinion, it most accurate portrays INZO's talent as not only a producer, but a storyteller.
All in all, this is a brilliantly written, produced, and composed EP. Even at only 5 tracks, you get a phenomenal idea who INZO is and what he stands for. Multiverse is out now WAKAAN — listen below.