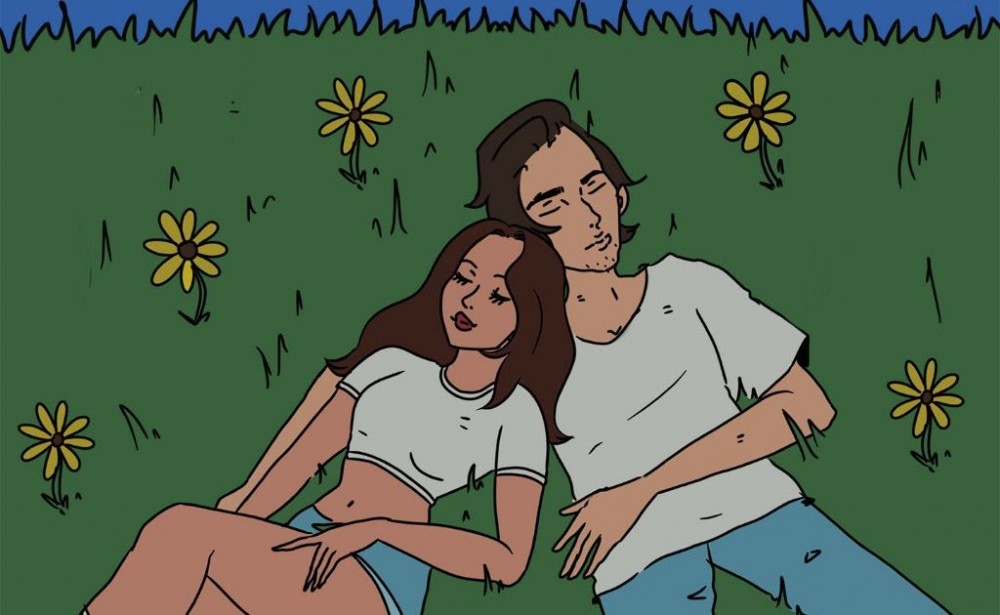 'Blue Pill' is the latest fering from Australian producer Kayle Butler, aka JVLY, featuring the gorgeous voice Sydney artist SARAI, it is also the debut release for the newly formed, Mammal Sounds Records. Low-key not sure if I prefer the music or the artwork – cause' that artwork is HOT!
The record certainly does come with a refreshing blast uplifting & buoyant, electro-RnB/pop sounds. He's created a warm & inviting playground for us all to relax and settle into, while SARAI caresses and comforts with her gorgeously layered Little Dragon-esque vocal sounds.
"'Blue Pill' came together really effortlessly, I spent a couple days putting the instrumental together with help from the old dx7. When I write, a lot the time it seems to turn out kind sad, and I really didn't want this song to be like that. I had an idea for a concept so I asked Sarai to be a part it (she was a big part my debut EP 'Ache'). We always seem to have a synergy when it comes to collaborating, and it was the same with 'Blue Pill'. She brought so much life to it." says JVLY
Listen to 'Blue Pill' below for now and see what you think it.