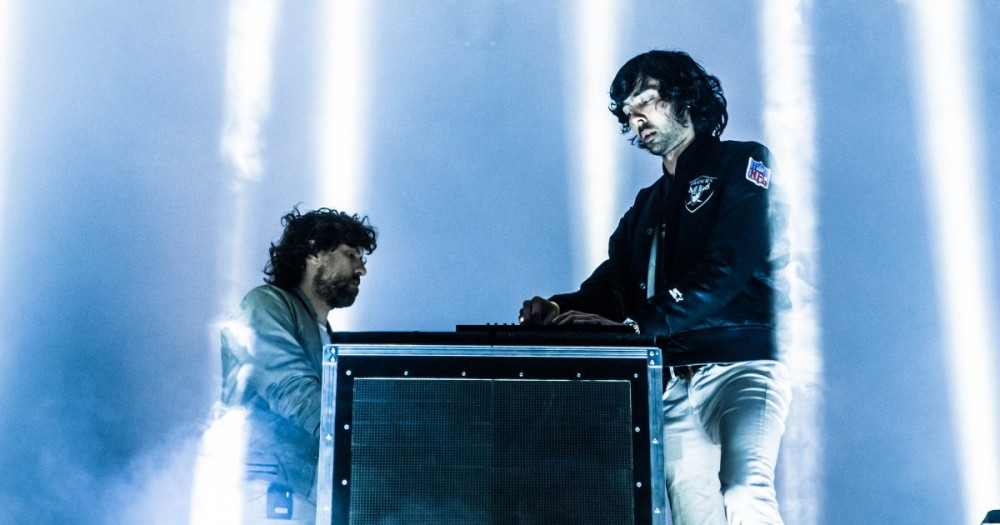 Justice might be the only band in existence who can re-release the same music and get us so hyped.
The Parisian lords have shared a new rework D.A.N.C.E x Fire x Safe And Sound that is French touch poetry.
The first cut from their forthcoming which is due out on August 24th, this mash-up a tune blends three familiar cuts into one, 6-minute electro monster that serves more as a mini-mi than a stand-alone single.
Peep the rework below as well as the tracklist for their album.
Justice Reworks Track List
1. Safe and Sound
2. D.A.N.C.E.
3. Canon x Love S.O.S.
4. Genesis x Phantom
5. Pleasure x Newjack x Helix x Civilization
6. Heavy Metal x DVNO
7. Stress
8. Love S.O.S.
9. Alakazam! x Fire
10. Waters Nazareth x We Are your Friends x "Phantom 2 x Alakazam!
11. Chorus
12. Audio, Video, Disco
13. Stop
14. Randy