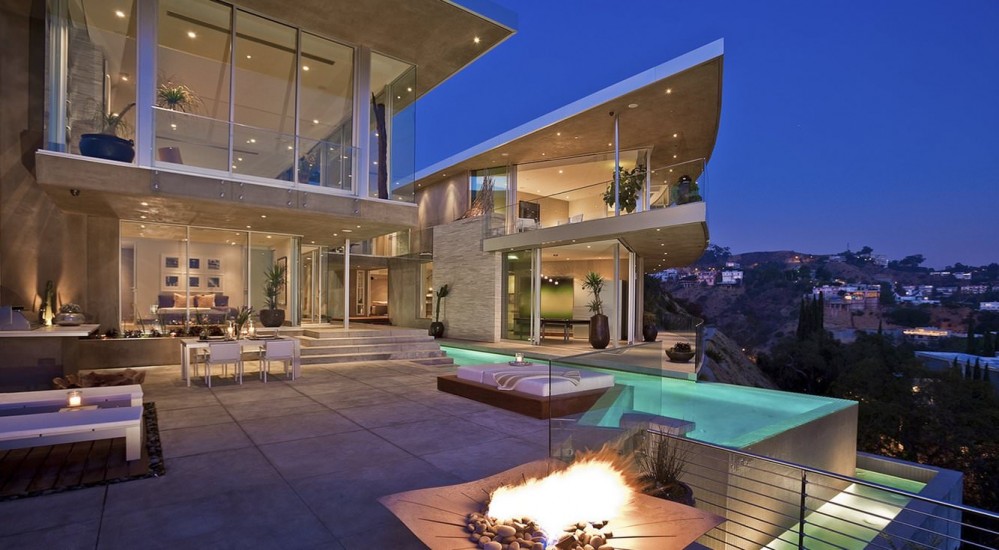 Back in 2014, the news broke regarding Avicii's purchase his 15.5 million dollar home. Today the news broke its sale, at a whopping 17.5 million, a $2,000,000 increase. The Hollywood Hills area residence is a lavish work art and is exactly the type place you would expect a world renowned music producer and DJ to call home. The 7,000 square ft. contemporary-style home was built in 2008 and was originally owned by hairdressing titan Bruno Mascolo.
The residence is located in the heart Hollywood and contains a whopping 7 bedrooms. The home also includes 6 bathrooms. One the key features the home is its infinity-edge swimming pool. The residence also includes a spa, a fire pit and a lounge. It was widely known that Avicii enjoyed his privacy, so it only makes sense that the home features a state the art security system. The security system is something out a movie as it relies on advanced fingerprint recognition technology.
It is surrounded by panoramic views Santa Monica, Catalina Island as well as the Pacific Ocean. What is perhaps its greatest feature however is the breathtaking view you can catch Downtown Los Angeles. The view can be seen in a photo posted below.
Check out our ficial EDMTunes playlist for the freshest tracks - updated weekly!