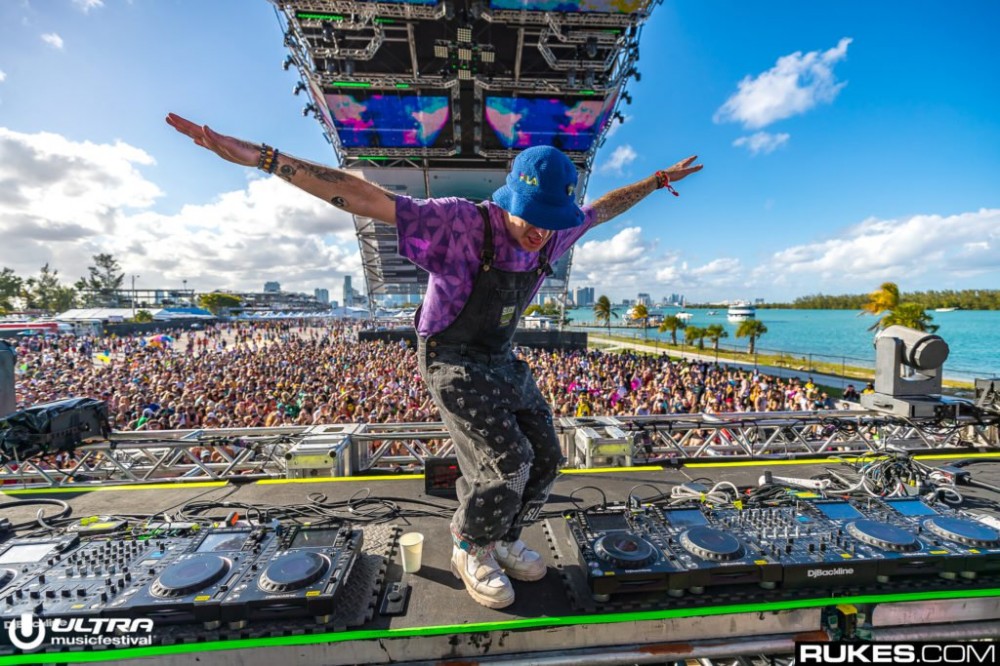 LSDREAM's sophomore album RENEGADES OF LIGHT came out in April earlier this year, and he's already back with a new out--this-world single featuring the talented Meredith Bull, "SPACESHIP."
The opening chords feel immediately reminiscent space exploration movies like Interstellar and Prometheus, and that's no doubt an intentional homage based on the title the track. Even Bull's vocals, cut with so much reverb, feel like they're being sung within the metal confines a lonely spaceship.
By the time the drop hits, you're fully immersed in the vacuous void space and the bass hits you like waves solar radiation ready to alter your DNA. With each womp, it's like a dose is passing through your body and changing you from the inside out.
"This tune is dedicated to anyone who ever felt alone, isolated, different, but then found their tribe in our community the weirdest and most beautiful people. I'm inspired by this deeper emotional heartbeat within the bass music scene and I'm grateful there's a platform for a song like this. Music is a very healing experience for me, especially when it taps into my pain, but also makes me feel free and happy at the same time. "Spaceship" was created from this place and I hope it resonates with my other alien friends out there." – LSDREAM
Check out "SPACESHIP" from LSDREAM below, out now WAKAAN.
Photo Rukes.com