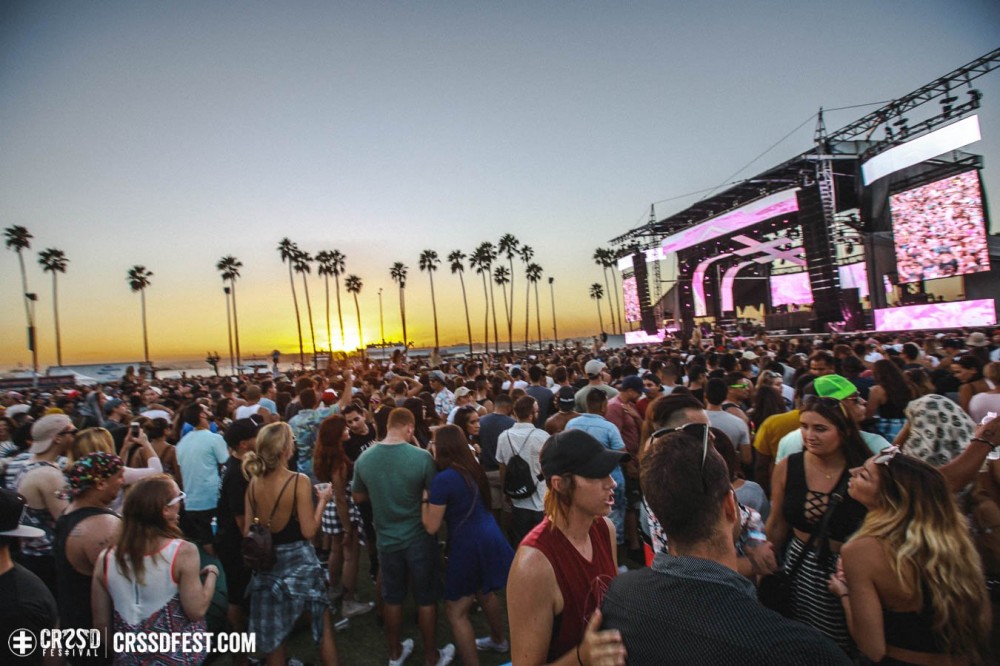 CRSSD Festival is set to go down at Waterfront Park in San Diego next month — and people are already buzzing about the event's list discouraged and prohibited items.
First up, the festival is receiving much praise for heavily discouraging "fan slapping" or "clacking." This is something the vast majority festival goers and artists alike seem to agree on. For those us who haven't witnessed this firsthand, it's when one whips out a fan, opening and closing it in a rapid motion, repeatedly. The sound it gives f is quite loud and irritating. CRSSD simply isn't having it.
Another order business, and much more controversial, is the discouragement "rave attire" including furry boots and excessive Kandi, even though this has been a policy CRSSD's since 2015. Arguments split on both sides — many want to be free to dress and express themselves the way they want to, while others say it's not a "good look" for the event at hand. Pasties and thongs are also a big "no no."
The other major talking point here is the ban CamelBaks and water bladders. Again, there are arguments on both sides. However, the festival has plainly stated it will allow empty 24oz bottles and provide water stations for all.
has sounded f with an open discussion. Here are just some the top comments.
It's on city property. If they wanna keep having CRSSD there twice a year, they don't want you showing up with your ass out, mask on, sucking on a pacifier, and covering your arms in kandi. It's not a good look.
It's supposed to be the "anti-rave", weird considering the lineup is a lot techno/house. No camelbacks either which is a bit a bummer but it is 21+.
Same reason previous festivals banned those items. They are trying to convince the city that this is a normal concert and not a rave.
Regardless the rules, CRSSD Festival has a massive lineup featuring an assortment acts including Portugal. The Man, Hot Chip, FISHER, Yaeji, MK, Shiba San, Walker & Royce, Richie Hawtin, Green Velvet, Amelie Lens, and many, many more. From here on out, let's allow the music to be the focus.
See the full 2019 lineup and get tickets here.
CRSSD Festival Prohibited Items