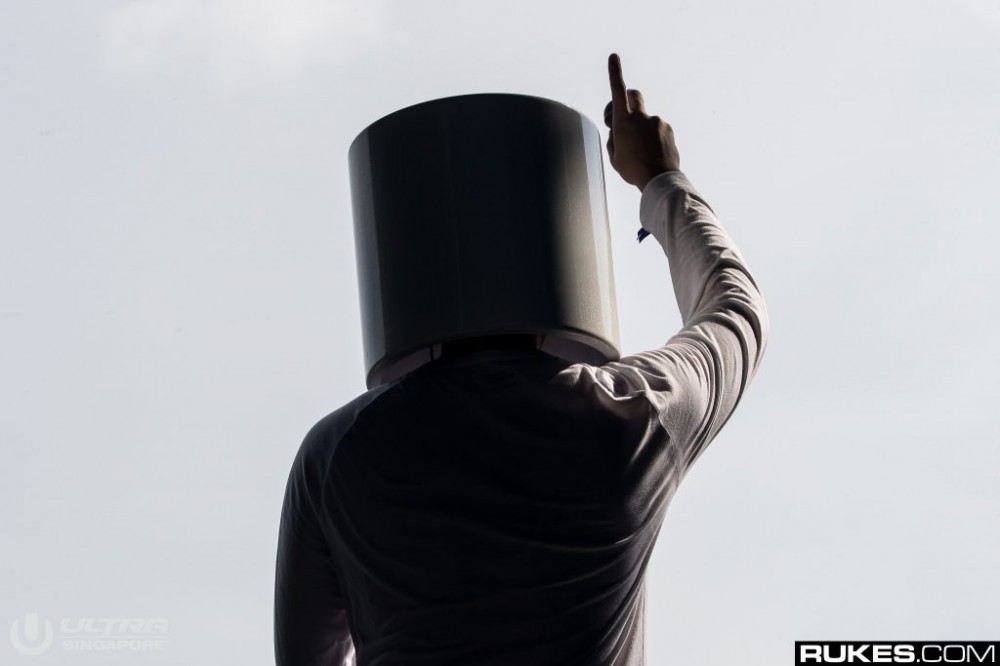 Since his artist debut in 2015, Marshmello has changed the game. With innovative branding, fan activations, an ever-present character, high-production value in media and shows, the masked saccharine treat has garnered tens millions followers around the globe.
Now, he and others are getting ready to tell the story how it all happened in a new mini-doc  YouTube Music's Artist Spotlight Series. These videos range from as short as 6m30s (Billie Eilish) to as long as 18m19s (Burna Boy).
"When we came up with the concept Marshmello," says manager Moe Shalizi in the clip, "we set out to create a positive figure that anybody could relate to, that everyone could feel they were a part ."
The clip also includes snippets interviews with The Chainsmokers, Logic, and Martin Garrix. The full video will be available on YouTube a week from today on July 2.