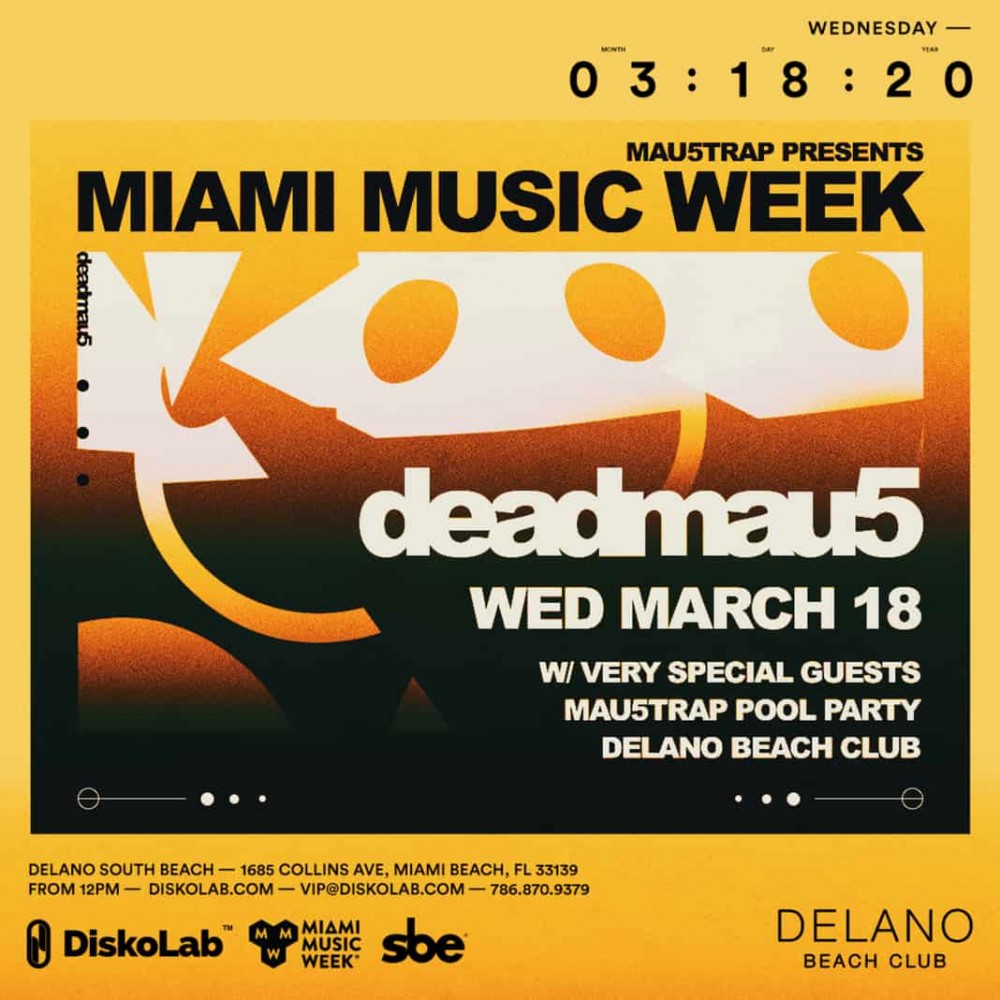 Miami Music Week is just a few weeks away, and that means that many dance music events will be taking place in celebration it. However, there is one specific event that certainly sticks out from the bunch. Mau5trap Pool Party is expected to be one the biggest shows taking place this March. The lineup was recently released and trust us when we say that it is absolutely incredible!
If you are a huge fan the Mau5trap label, then this is the event that you should be attending. Many popular artists, such as , Sian, Black Gummy, , and i_o, are expected to perform. There will also be a special performance by BSOD, a music project that consists and Steve Duda.
The Mau5trap Pool Party will be taking place on Wednesday, March 18 at Delano South Beach. If you are interested in attending the event, then make sure to purchase a ticket! You can feed your excitement for the show with a specially dedicated playlist created by Mau5trap. This is a Miami Music Week event that you cannot miss.
Check out the lineup below.