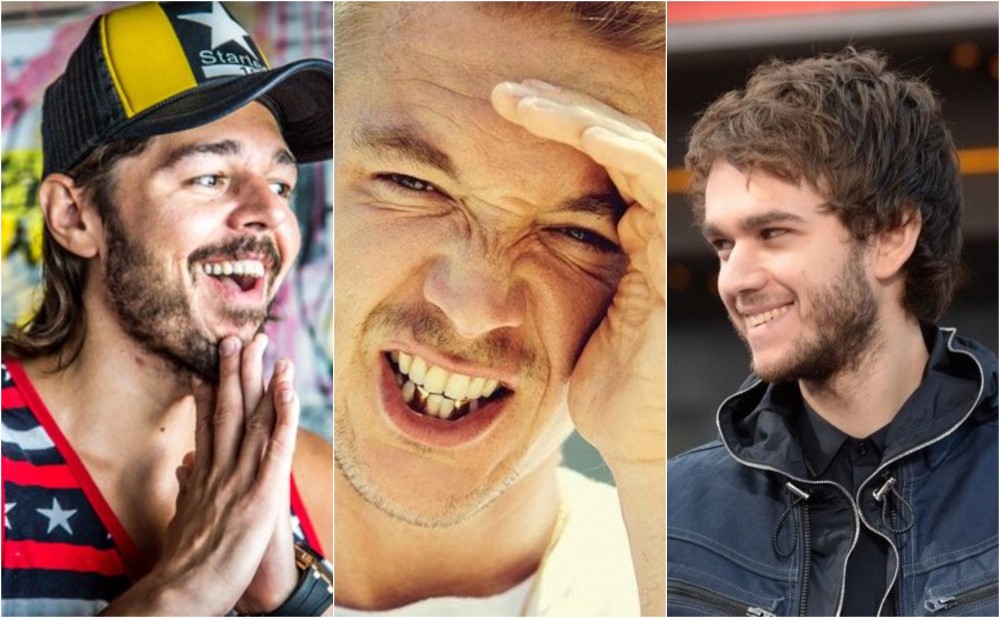 HOLY COW. Producer Max Vangeli just popped f on EDM Twitter and created some SERIOUS drama. From the looks it so far, things are just going to get messier.
Max Vangeli, known for his People Of The Night album with AN21 and remix Pendulum's 'The Island', went in on Diplo calling him a p*ssy d*ck, clown, among other names. Apparently, Vangeli had flown all the way to Hong Kong to open for Diplo and was brushed f by Diplo for a girl.
Vangeli's twitter caused people to have split opinions on the issue with some cheering him on and others such as Deadmau5 telling him to "Go to Bed". The mini fight that occurred between Deadmau5 was nasty as well with Vangeli calling him a clown and a piece shit.

The tweets were so wild that some thought his twitter was hacked or he was intoxicated. Included in the host tweets were accusations Diplo over utilizing ghost production and a number people attempting to calm Vangeli down. While nothing is confirmed, a big surprise came from Zedd when he backed up Vangeli's tweets. Twitter exploded once Zedd jumped in giving more fuel to fire. The feud is so wild even celebrities such as Perez Hilton are weighing in.
And it looks like Diplo has joined the fray, going primarily after Zedd:
. @maxvangeli sorry bro when you asked for my autograph in Hong Kong I honestly thought you were just a fan I didn't know you had also played the show really early, my bad . Good luck with everything ! 💓
— diblo (@diplo) June 12, 2018