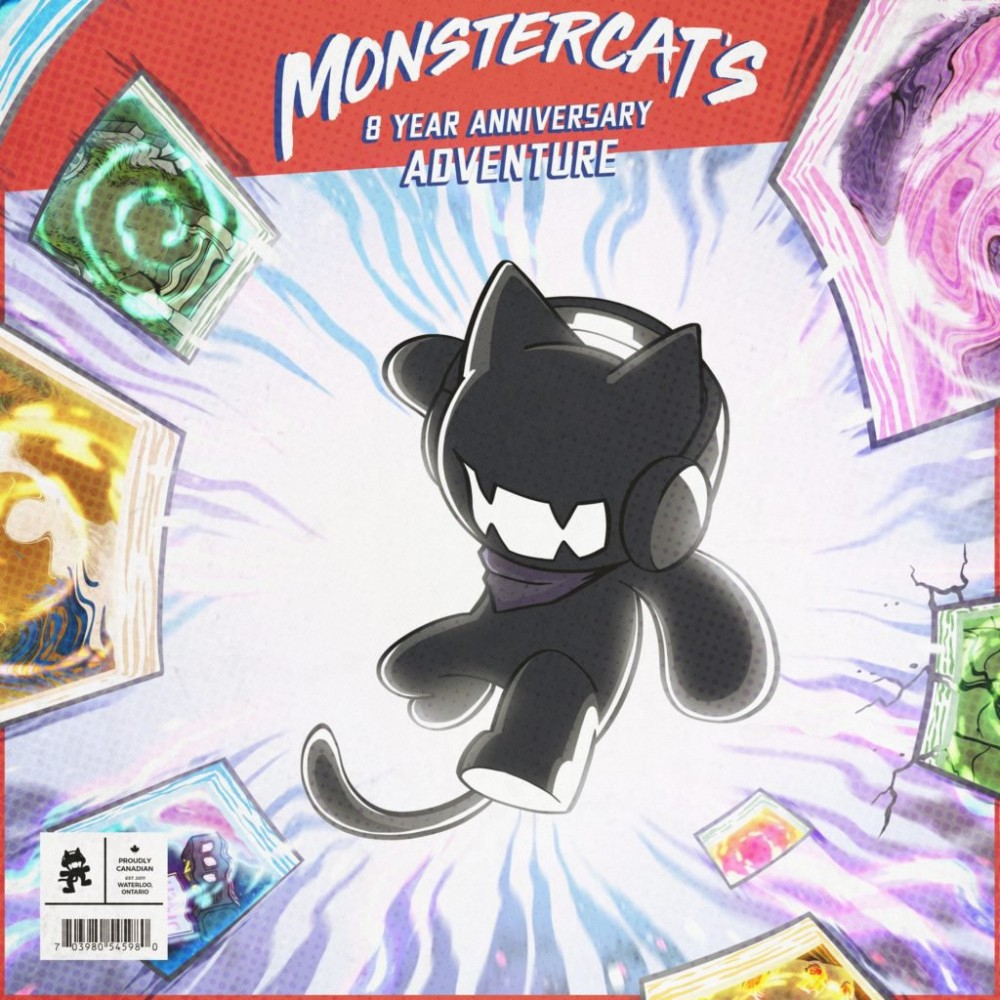 Monstercat has traditionally been known to go all out for their birthday, and they are well within their right to do so. With every passing year, Monstercat (the Canadian label that started out as a small platform for independent EDM artists to get their music out into the world) continues to boast bigger and bigger achievements; from doing releases for massive artists to putting out chart-dominating radio singles to doing takeovers at some the world's most celebrated dance music festivals.
The label saw several major achievements in the last year specially, including the successful launch their "Instinct" imprint (which was largely aided by Noisestorm's April Fools' song "Crab Rave," which skyrocketed in popularity later in the year). Because these achievements, it makes sense that Monstercat would want to have a big celebration this year, even if "8" isn't typically a significant anniversary number.
Needless to say, fans didn't know what quite to expect with Monstercat's 8 year anniversary celebration. In years past, the label had done everything from sales to mega-mashups to compilations to wild, massive collaborations. This year, however, Monstercat gave fans something truly unexpected: a comic book.
Entitled Monstercat's 8 Year Anniversary Adventure, the comic follow's the label's mascot on his journey to find himself, directly following the events Monstercat 030 – Finale. The entire comic book can be found digitally here.
The comic is soundtracked by an undeniably stacked compilation album, which features eight brand new tunes from long-time label favorites and newcomers alike, as well as a slew unforeseen collabs. Among those making appearances are Au5, Infected Mushroom, Rogue and Stephen Walking. As far as collaborations go, some the more intriguing came from Ephixa & Going Quantum (who came together for the first time on the st-spoken, melodic D&B track "Let's Roll") and Pegboard Nerds & Tokyo Machine (a long awaited pairing that resulted in the wild, chiptune-infused electro sounds "MOSHI"). WRLD, Keepsake (Richard Caddock) and Laszlo also joined forces for the indie-influenced mega-collab "Back to You." The entire compilation can be listened to below:
Monstercat capped f the celebration on Friday with a new merch drop, as well as a VR party done in collaboration with Sansar (now the home Monstercat's radio show "Call the Wild"). With the exception Infected Mushroom, Rogue, AMIDY and Karra, every artist that appeared on the compilation showed up for the VR festivities, providing virtual live sets for participating fans.
Monstercat undoubtedly put together a great celebration for their 8th anniversary. We can't wait to see what they do for their 10th!