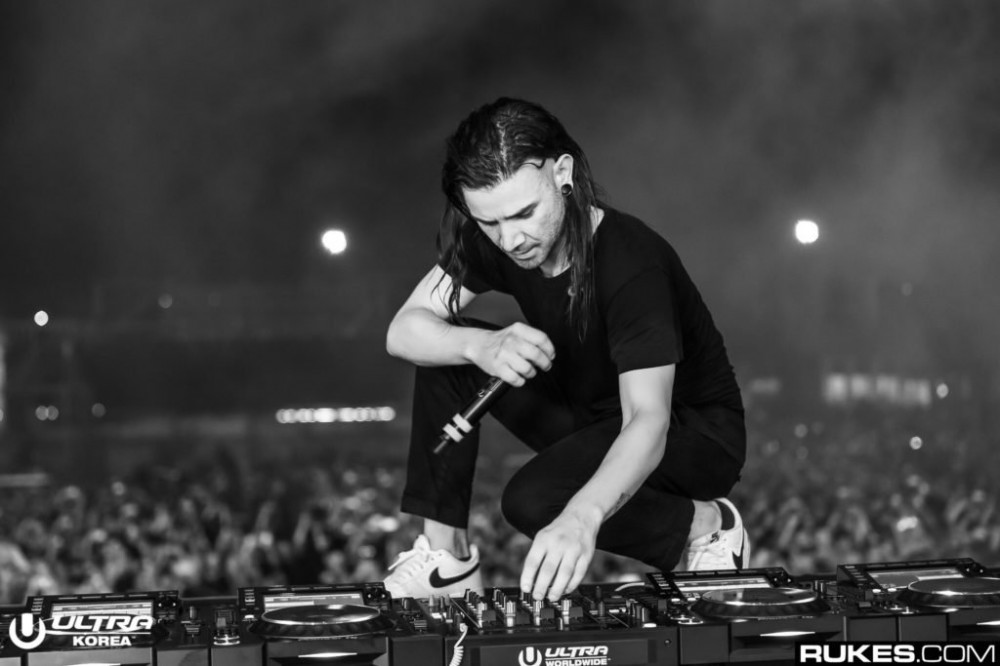 2019 has been a phenomenal year for Skrillex fans. He's been touring more, he has a residency in Vegas where you can be sure to see him at KAOS, and he's been pumping out tons music like his collaboration with TroyBoi "WARLORDZ" and his recent Show Tracks EP. Now, he's back with "Midnight Hour" with Boys Noise & Ty Dolla $ign.
Despite putting out the track with his Dog Blood collaborator Boys Noize, this is not a Dog Blood track. In fact, the press for the new song calls it his first ficial single since 2017, "Would You Ever."
"Midnight Hour" is a bouncy club track with lots flavor and personality, leaning heavily on Ty Dolla's vocals and the chopped up chorus. It's hardly a bass tune like either the new ones on Show Tracks, but it still has a recognizable Skrillex touch. A few the sounds — e.g., the ending lasers, and some drums — have apparently been edited since the leaked version appeared on Beatport last week.
Stylistically, it bears a lot resemblance to his last "ficial single," "Would You Ever." Does that mean there's something deeper at work here, or he just flexing his creative muscles again? There's no indication that the two are part any larger release… yet. But we're not going to stop anyone from speculating either way.
Check out "Midnight Hour" from Skrillex with Boys Noize and Ty Dolla $ign below.
Photo Rukes.com