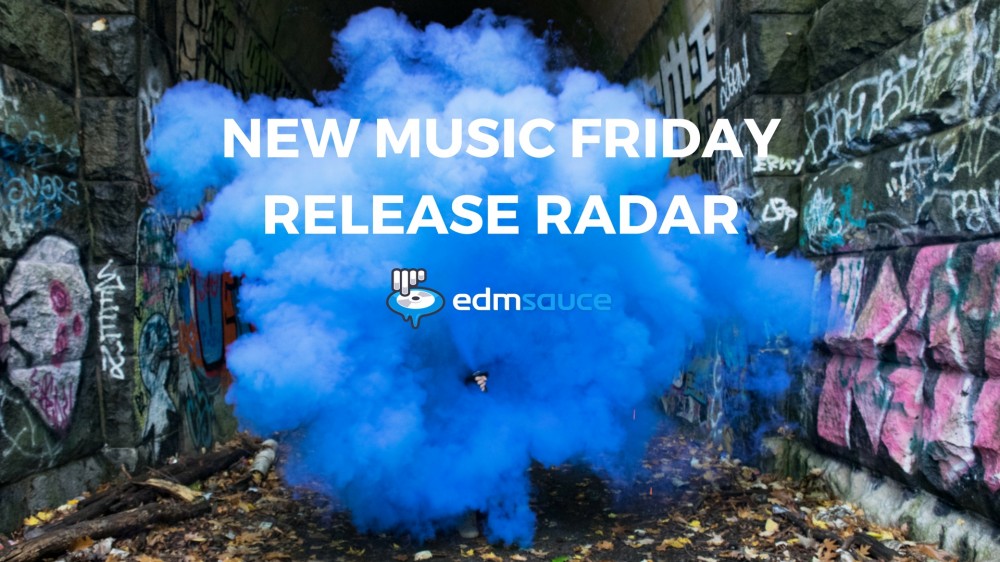 The put up that wants no introduction…the New EDM Release Radar. Every week for over a 12 months we have given you the deets on releases earlier than they arrive out, then once they drop, we hit you with the playlist.
Check out the record beneath, it is created reddit.com/r/edm, press releases, beatport & traxsource data, & social media. Let me know if I forgot something huge!
WTF Is Coming Out Friday? October fifth Edition
Above & Beyond – Happiness Amplified (Club Mix)
Alok & Mario Bautista – Tolda La Noche (Remixes)
Atmozfears – Lose it All
Bear Grillz – Takef
BELLECOUR & Badjokes – Bird
Brennan Heart & Galactixx – Party Freak
Chime – Coins!
Craig Connelly – The Creator
Cray – Fractions
Dave Winnel – Acid Trippin
Dimatik & Uberjakd – Shakuchi
DIMATIK & UBERJAKD – SHAKUCHI
DV&LM vs Bassjackers feat Snoop Dogg – Bounce
Eskuche – Robot Love (EP)
Fukkkk Offf – Bang Your Head (Remixes)
GOLDHOUSE & Be The Bear – Ruler
GRAVEDGR – RAMPAGE (Remixes)
GRAVEDGR – RAMPAGE (Remixes)
Hardwell vs VINAI ft. Cam Meekins – Out This Town
Hasse de Moor – Dope
Hawksburn – The Way Out EP
HAZERS ft. Alex Aiono – What We Do
Julian Jordan – Never Tired Of You
Karim Mika & Gabs – Superficial Love
Khomha – White Swan
ok?d – Find Paradise (EP)
Kungs & Throttle – Disco Nights
Loge21 – Flames
Luca Rezza & Jamis – Baby Manec
Madison Mars – My Feelings
Mark Bale – Wasted
Marnik & The Golden Army- Fantasia
Martin Solveig – My Love (Kölsch Remix)
Matrix & Futurebound – Believe
Martin Solveig – My Love (Kölsch Remix)
Matroda – Beef Stick
Matroda – Beef Stick
MistaJam – Rotate
Nihil Young & Wolf Story – High On You
NYMZ & Taylor Felt – Done With It
Ookay – Bad Habit
Paul Arcane & Leo Lauretti – Luna
Phiso – Disrespect (EP)
Protocol Lab – ADE 2018 pt. 1
Sam Feldt & Jeremy Renner – Heaven (Don't Have A Name)
Shane 54 & Cubicore feat. Eric Lumiere – Out Time (Sagan Remix)
SLVR feat. Jimmy Wit An H – Feeling
Solarstone – Motif
Sophie Francis – Weekend Love
Steff Da Campo – Deeper Love
Steve Aoki & TWIIG – Hoovela
SUMR CAMP – Do That
TELYKast – 101
Tiësto & Dzeko feat. Preme & Post Malone – Jackie Chan (Remixes, Vol. 2)
Timmy Trumpet & Lady Bee – Trumpets (Remixes Pt. 1)
Tony Junior & Niels Geusebroek – Better Part Me
Tritonal – U Found Me
Trobi & Vorwerk – Makamba
TRU Concept ft. Bernard – Sense to You
Venomenal feat. Ronald Klungel – Indian Summer
Wax Motif – Bunda (ft. Dances With White Girls)
WHYLO feat. CIRE – Dakota
Wooli – Mammoth (EP)