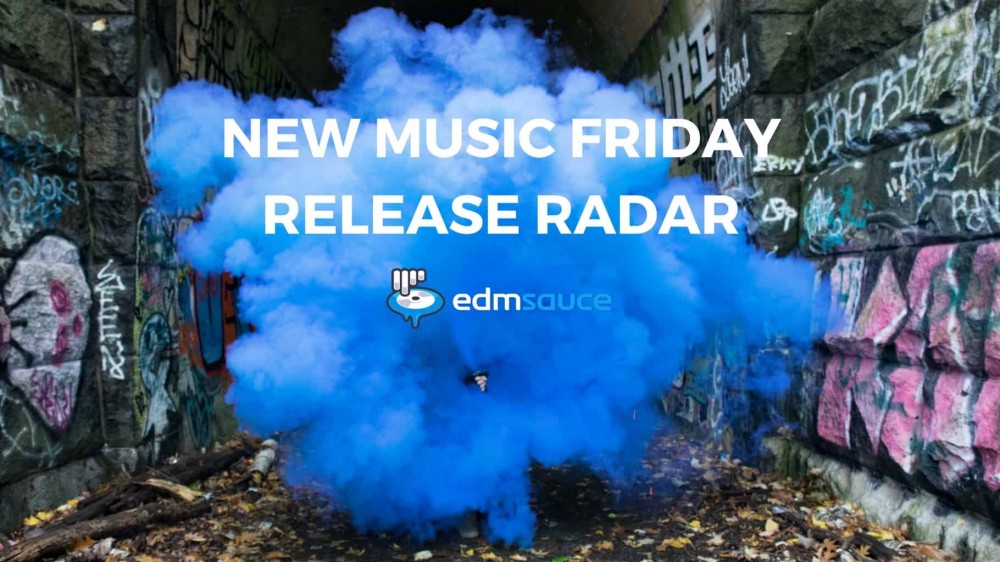 2020 is here and the is starting to get back in the groove things. Welcome to the "New EDM Release Radar". It's a simple concept. You look below and find a ton new music in the industry dropping tomorrow. Thanks to r/edm as always for the help!
---
Table Contents
Singles
---
ARTY – Daydreams (RetroVision Remix)
Bass Modulators, Bram Boenders – Survive
Becky Hill, Shift K3Y – Better Off Without You
BLR, MVRT – Comfort Me
Brando – Look Into My Eyes
CamelPhat – Rabbit Hole (Monkey Safari Remix)
Carnage – Hella Neck
CG5, OR3O – Absolutely Anything 2020 Edit]
Chocolate Puma, Firebeatz – Soul Fifty
Daan Bennema, BACKUB – Back To Reality
Danny Olson, Henry Hartley – Halcyon
Dezza – Close Your Eyes
Dido – Friends (Psychemagik Remix)
Dua Lipa – Don't Start Now (Pink Panda Remix)
Ducky – Don't Give Up Still
Dylan Matthew – Honestly
Eden – Isohel
Edward Maya, Vika Jigulina – Be Free
Fakti – Retro
Flux Pavilion – Somebody Else (Franky Nuts Remix)
FTampa – InstaDJ
FullMode – Tonight
G-Pol – No Limits
Gabriel & Dresden, Sub Teal – Something Bigger
Jack Wins, Rothwell – Familiar Strangers (Antoine Delvig & Jack Wins Club Mix)
James Arthur – Quite Miss Home (Madism Remix)
Janieck – Somebody New (Rat City Remix)
Jason Ross, Dia Frampton – 1000 Faces
Jauz, TYNAN – Bring Em Back
Jay Pryor – By Now (Wh0 Remix)
Josh Charm – Trust
Kayzo – Alone (Sullivan King Remix)
Kosling, Blackcode – Like Home
Kriss Reeve – Free
KUURO, Zok – Greed
Leventina – No Sleep (Croatia Squad Remix)
Local Dialect – Pulse
Marcus Santoro – Blackout
MorganJ, FWN – Last Night
MOTi – Everything Cool
Nea – Some Say (Felix Jaehn Remix)
Noise Zoo – Empress
OFFAIAH – Love Me (BACATME Remix)
Oliver Heldens, Mesto – The G.O.A.T.
Olly James – Amsterdam
OLWIK, Willemijn May – La La Light (Jake Tarry VIP Mix)
Pharien, Amero – How It Goes
Phuture Noize, B-Front – My Beautiful Fantasy
Radiology, The Golden Army – Paranoia
Robin Schulz, Alida – In Your Eyes
Ryos, Arjay Dang – Catching Fire
Sam Feldt, Sigma, Gia Koka – 2 Hearts
Sandro Silva – Raise Your Flag
Sigala – We Got Love (HUGEL Remix)
Starley – Lovers + Strangers (Tyron Hapi Remix)
Steve Aoki, Maluma – Maldad
Vantiz, ORTX & REKT – Wild Style
VJS – Heaven
Whethan – Stay Forever
---
Albums, EP's, Remix Packs
---
Dim Mak – Greatest Hits 2019 (Remixes)
Lane 8 – Brightest Lights (Album)
Alison Wonderland, QUIX – TIME (Remixes)
Willow Raye – Deja Vu (Remixes)
Young Bombs – Better Day (Remixes)