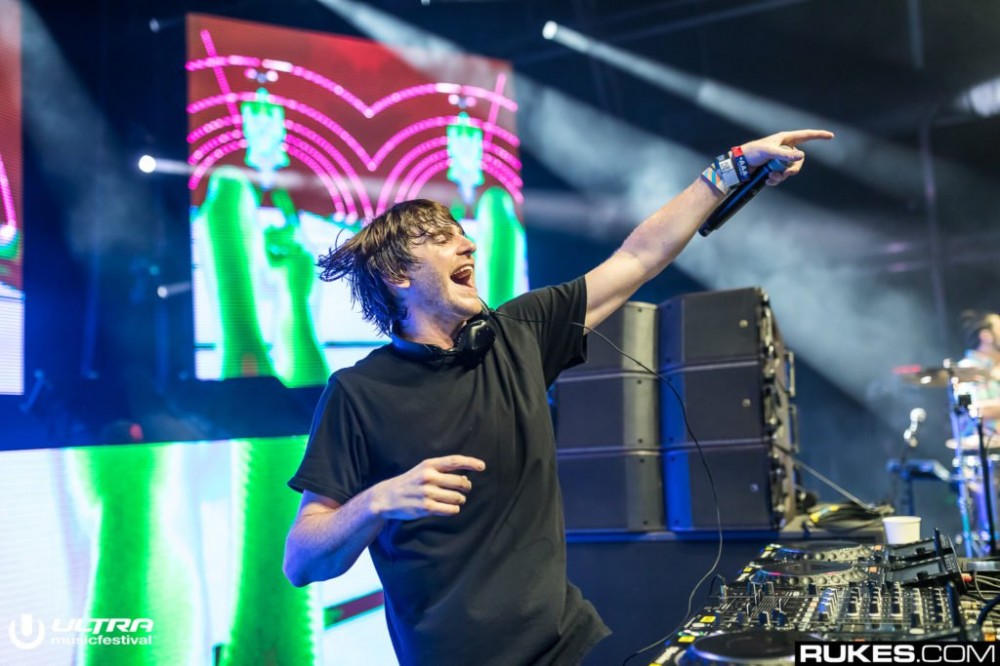 It hardly feels like it, but it's been nearly a year since Seven Lions, Slander, Dabin, and Dylan Matthew teamed up for the massive collaboration "First Time." Now, fellow Alchemy Tour DJ and Gud Vibrations partner NGHTMRE has gotten his hands on the tune and remixed it into a massive, uplifting anthem.
There are a lot ways this remix could have gone, but NGHTMRE truly tapped into what this needed and came out with one the best remixes the year. It's brilliantly uplifting, harmoniously melodic, emotionally inspiring, and any other combination adverb/adjective you can conjure up.
Matthew's vocals remain wholly intact — as with most his features, there's hardly anything to do when you already have something great. As for the drop, as I mentioned before, this could have gone a lot ways. Even the rise to the drop sort fools you into thinking it might be NGHTMRE's typical hard trap. And then you heard the pitched up vocals, "Falling for the first time!" and it just hits you with that beautiful melody.
The more I listen to this remix, the more I start to believe this might be my favorite NGHTMRE release ever. Hopefully you feel the same way, check it out below.
Photo Rukes.com