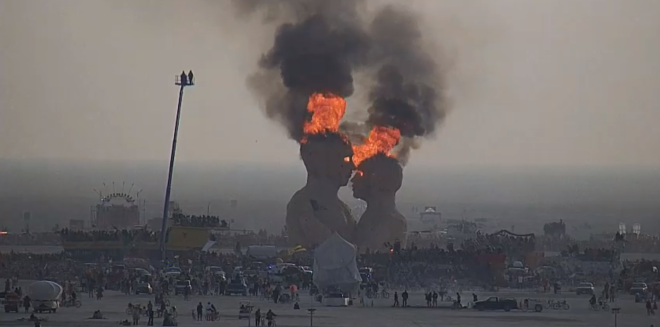 A 33-year-old man, Shane Billingham, died at Burning Man last Thursday. He was found unresponsive at his camp, Beats Boutique, and taken to a medical facility on-site where he was pronounced.
Examiners have now determined a cause death as carbon monoxide poisoning, likely exacerbated by the presence controlled substances. Reports on what specific substances were in his blood are still pending. The circumstances his death were originally ruled "suspicious."
According to a report from the Reno Gazette-Journal, Billingham's camp honored him on Sunday at the event's Temple burning.
The annual gathering, now over, drew at an estimated 80,000 people this year.