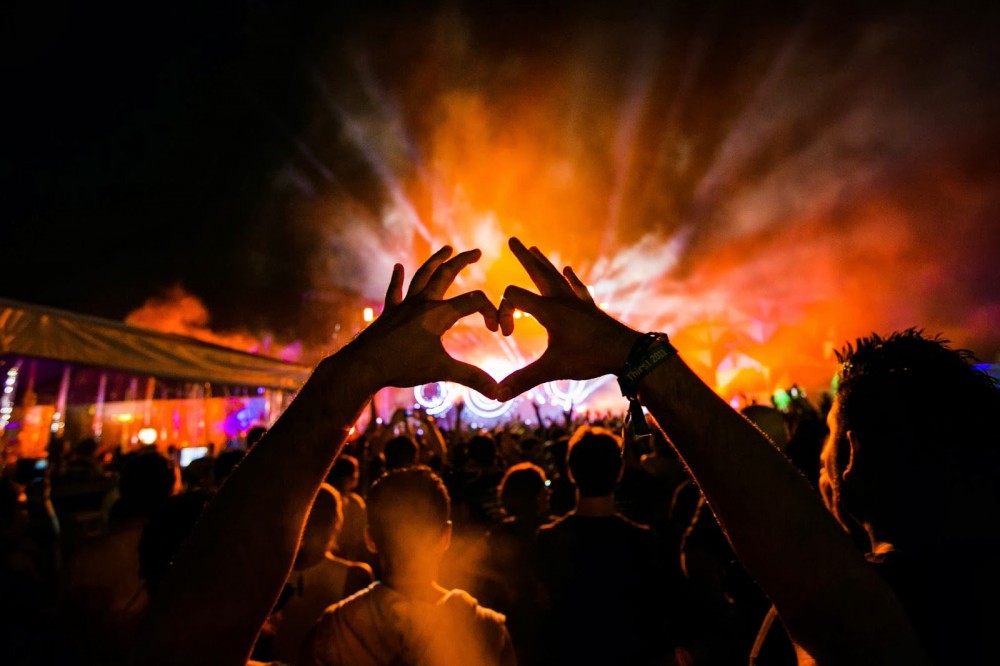 Tragedy last night as legendary house producer and half French house duo Cassius, Philippe Zdar, died after accidentally falling out a window in Paris. The music community today is remembering Zdar and paying their respects to his friends and family and label Ed Banger Records.
Zdar was an important member the French Touch movement in the early to mid-1990s along with Daft Punk, Justice, SebastiAn, Laurent Garnier, Étienne de Crécy, and more. As part Cassius, Zdar produced seven albums over the course his 20+ year career. Cassius' latest album Dreems is set to be released Friday, and Zdar also worked with UK group Hot Chip on their new album A Bath Full Ecstasy, which will be released the same day.
The French producer also worked with a number other groups behind the scenes, notably Phoenix, Beastie Boys, and Franz Ferdinand.
See what the music community has to say about the legend below. Zdar was 52; he leaves behind an ex-wife and daughter.
Can't comprehend the news about Philippe Zdar. An absolute musical genius and one the nicest chaps you could meet. Such a sad day.

— Alex Metric (@Alexmetric) June 20, 2019
Erm,something just woke me up and made me check my phone….::
I genuinely can't believe what I'm reading. We spoke not even a week ago and everything was as it always was 'genuine,inspirational chat'
The world ya lost a true icon,a visionary……. RIP ZDAR. pic.twitter.com/NGKwcEDeiN

— Oliver Jones (@I_Skream) June 20, 2019
Sad awakening here 🙁 I just heard Philippe Zdar from @CASSIUSOFFICIAL passed away. I can't stop remembering amazing parties we had all together. All my loving to your family, BoomBass and Pedro. RIP
dg pic.twitter.com/XJwSOmdtSv

— David Guetta (@davidguetta) June 20, 2019
RIP Philippe Zdar, a visionary and tectonic force who shaped the geography modern dance music. I am so sorry to the many friends who mourn his sudden and terrible loss tonight.

— THE BLACK MADONNA (@blackmadonnachi) June 20, 2019
before @CASSIUSOFFICIAL Zdar made the best House Music album ever Pansoul alongside @etiennedecrecy as #Motorbass. please play this very loud in his memory & may he soar into the infinite beyond. https://t.co/yltsjCBQr1

— Tommie Sunshine 😎✊️🌹 (@tommiesunshine) June 20, 2019
I'm sobbing. I'm in shock. I'm dreadfully sad. death makes no sense. long live Motorbass & long live Zdar.

— Tommie Sunshine 😎✊️🌹 (@tommiesunshine) June 20, 2019
very sad and shocked to hear the passing #phillippedzar. As part Cassius/Motorbass he was one the corner stones French dance music from the 90s onwards. Thank you for that gorgeous uplifting https://t.co/XpSELOL7UE

— annie nightingale (@aanightingale) June 20, 2019
Farewell Zdar old friend. You were always a pround source inspiration and support. I'll miss bumping into you on the streets Paris and talking music for hours. Devastated… j

— Jagwar Ma (@JagwarMa) June 20, 2019
I woke up to the news that my friend Zdar has passed. I'm shocked.

— carl craig (@carlcraignet) June 20, 2019
What a talent – from Le Funk Mob and Motorbass to Cassius and beyond he made the world a better place with his music and production style.

Thinking your friend tonight, Carl 🙏 https://t.co/KuF5MGW9Ja

— Gabriel & Dresden 🔜Remedy (@GabrielNDresden) June 20, 2019
philippe zdar was such a huge inspiration. i remember spending weeks mastering 'unbelievers' — putting it up against phoenix's '1901' as the benchmark an incredible mix, —nothing could touch it. we had to mix it over and over again just to get close.

— Rostam (@matsoR) June 20, 2019
RIP Philippe Zdar Cassius. He was one the first real stars music I got to spend time with in 2004 at RBMA Rome. Will never forget the impact his conversation had on me and his music still inspires me to this day.

What a tragic loss. Heart is with @edbangerrecords

— Plastician (@Plastician) June 20, 2019
Awful news about Phillipe Zdar, what an unbelievably lovely man with an incredible legacy. I was mesmerized by this record as a 15 year old https://t.co/H79OZ19Nxq

— Calvin Harris (@CalvinHarris) June 20, 2019