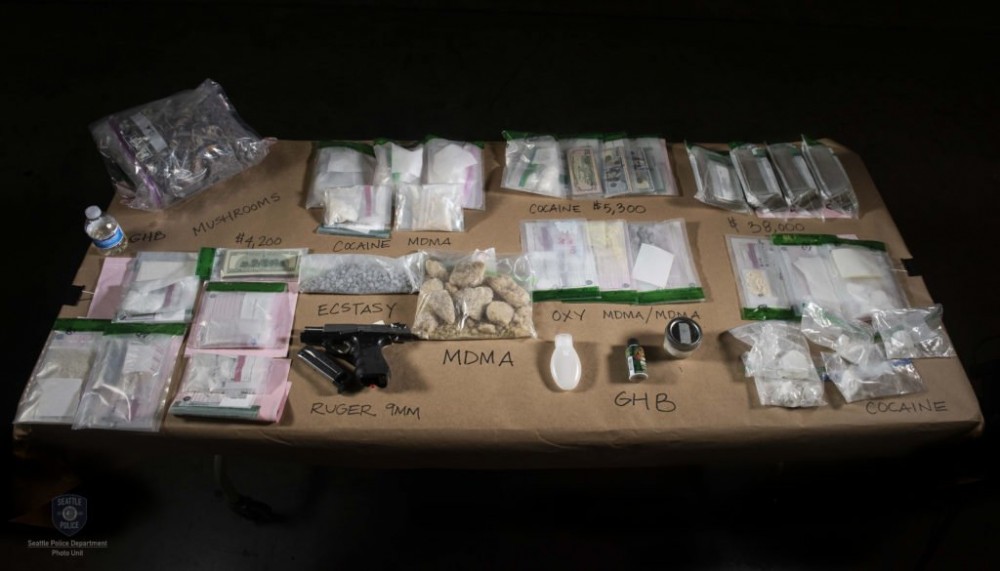 Foundation Nightclub in Seattle has played host to a number legendary acts as they've come through Seattle, with upcoming performances scheduled for the likes Pegboard Nerds, Cosmic Gate, Valentino Khan, and Claude VonStroke. However, the club and its employees now face jailtime thanks to an undercover operation between the Seattle Police Department and Homeland Security Investigations (HSI) special agents in which 12 people were arrested.
The operation began in March this year when police received reports drug trafficking within the club. According to the Seattle Police Blotter, "In a series undercover operations, police purchased cocaine, methamphetamine, MDMA, and GHB inside or near the club. All the drugs were either purchased from employees at the club, including security, or facilitated by employees or managers Foundation, who introduced undercover ficers to dealers."
The club also reportedly had "several in-house drug dealers, who were allowed to bypass club security and sell inside the venue."
At the end the sting, SPD and HSI "seized 829 grams cocaine, over 1,000 grams MDMA, 400 ecstasy pills, 800 Xanax pills, 190 grams ketamine, 13 grams DMT, 176 grams GHB, 1200 Molly capsules, and additional prescription drugs, as well as two handguns and more than $60,000 in cash."
The club's liquor license has been suspended, forcing the club to close for the time being.
Foundation Nightclub issued this statement earlier today: