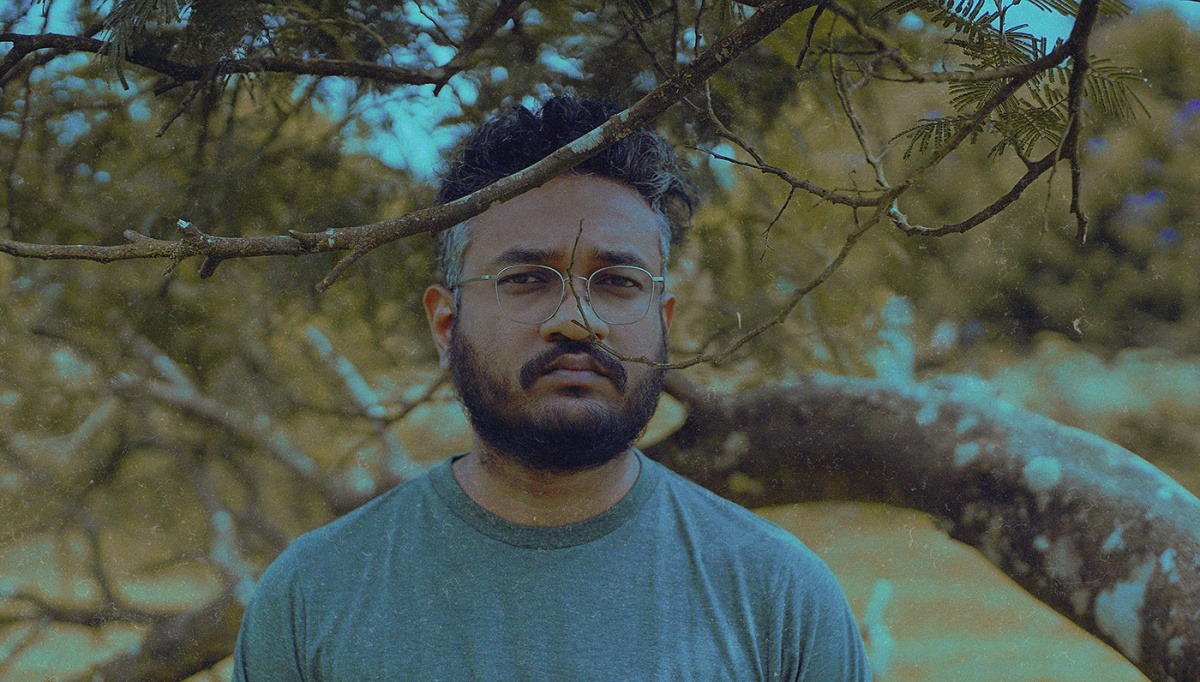 Sri Lankan songwriter, producer and visual artist Bo Sedkid will release a new album, 'Goring', via CHINABOT this week. Listen to 'Full Dot' below. 
The musical alias of Colombo-based filmmaker and multimedia artist Muvindu Binoy, Bo Sedkid's debut album is an experimental collection that blends elements of hip-hop and Sinhalese spoken word with acoustic guitars, ambient flourishes and Sri Lankan instrumentation. Spread across 14 tracks, the album's wealth of musical ideas is given plenty of room to breathe, while themes of darkness and corruption are explored through both personal and political lenses. 
From the Tortoise-sampling opener 'Salennepa' and the limber drill-grunge-folk hybrid that is Paaththaya to the emo rap closer 'Manokamaya' (a made-up Sinhalese word which best translates as 'self-tripping'), the album is a collage-like collection of brief works that balance light and dark, tenderness and aggression, and deft rap flows with featherlight singing. 
'Full Dot' is a lurching, bass-heavy track that erupts about half way through the album. A muffled flute melody flutters around a stomping beat, slowed psytrance-like bass and gravelly, pitched-down vocals. Described as an "ode to fatalism", it's one of the album's more club-friendly cuts, and plays out with a "fuck it" sense of pomp that feels impossible to resist.
'Goring' will be released on 1st September. Pre-order it here. 
CHINABOT will be hosting an event in London's Cafe Oto this Saturday 3rd September, featuring performance from Liew Niyomkarn, Kepla, Hisham Akira Bharoocha (aka Yokubari)  and Yewen Jin. Get your tickets here.