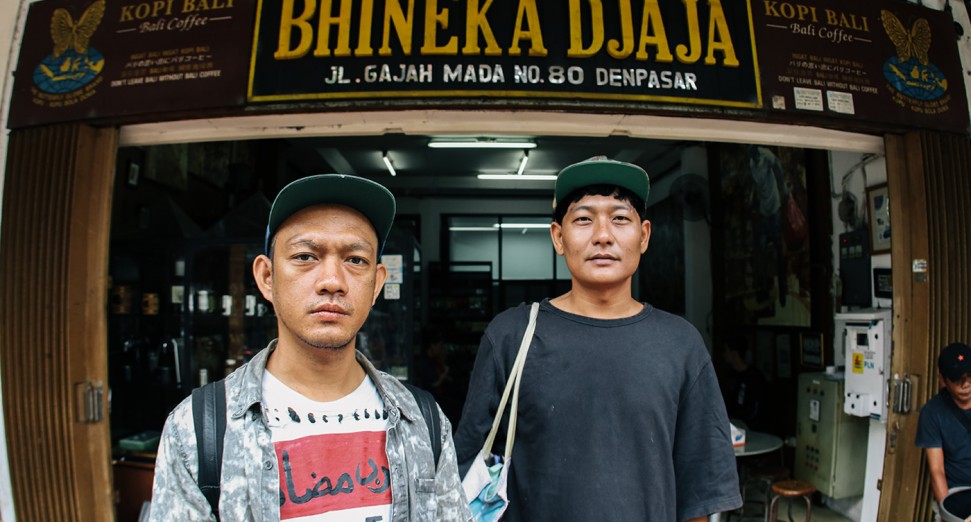 Bali's Gabber Modus Operandi will reissue their groundbreaking debut LP, 'PUXXXIMAXXX', this month.
Originally released in 2018 via Yogyakarta label YES NO WAVE MUSIC, 'PUXXXIMAXXX' launched the duo's musical journey with a sound that fused elements of gabber, breakcore and happy hardcore with distinctly Indonesian dance, folk and pop styles such as jathilan, dangdut koplo and funkot. After a subsequent EP on Shanghai label SVBKVLT in 2019, the pair were launched onto the global stage, leaving audiences at events like Nyege Nyege Festival and CTM Berlin awe-struck with their frenzied, high-energy live shows.
Now, Aïsha Devi's Danse Noire label is set to reissue the album, which has been remastered by Beau Thomas. Along with the album's original nine tracks, three bonus tracks have been added into the mix, one of which, 'Ketewel', you can hear below. Check it out, ahead of the reissue's official release on 19th March.
Pre-order 'PUXXXIMAXXX' here.
Revisit our 2020 interview with Gabber Modus Operandi here.