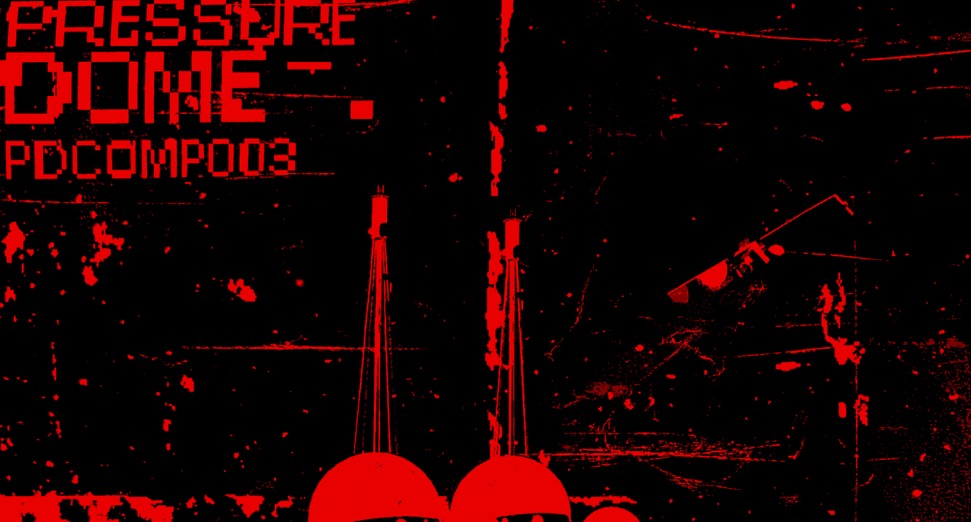 Bristol label Pressure Dome will release its third charity compilation this week, raising funds for the local Community Care Package initiative, which has been providing fresh fruit and vegetables to those who can't afford it during the pandemic.
Like every Pressure Dome release, this compilation shines a light on the future-facing club sounds of Bristol, and the emerging artists behind them. Run by DJ and producer Yushh, the label has established itself as a hotbed for new talent, following in the footsteps of local labels like Tectonic, Timedance, Livity Sound and Wisdom Teeth, each of which have helped steer the course for the bassy hybrid sound of UK dance music in recent years.
Throughout the 10-track release, there's mutant dancehall rhythms, deep bass pressure, breaks and chiming melodies, all alchemising around a recurrent techno pulse and frequency-scrambling sound design. Those familiar with the label and the wider Bristol scene will recognise some names on here: cuts from Ido Plumes, Jurango, Delay Grounds and Pluralist are typically next-level.
Newcomer Outsider delivers one of the comp's crowning jewels: a six-minute trip through cyborg techno forms, balancing dizzying electricity and mechanised rhythms with steady human breathing and an organic, flowing pulse. Check it out below.
'PDCOMP003' is out this Friday 26th March. Pre-order it here.