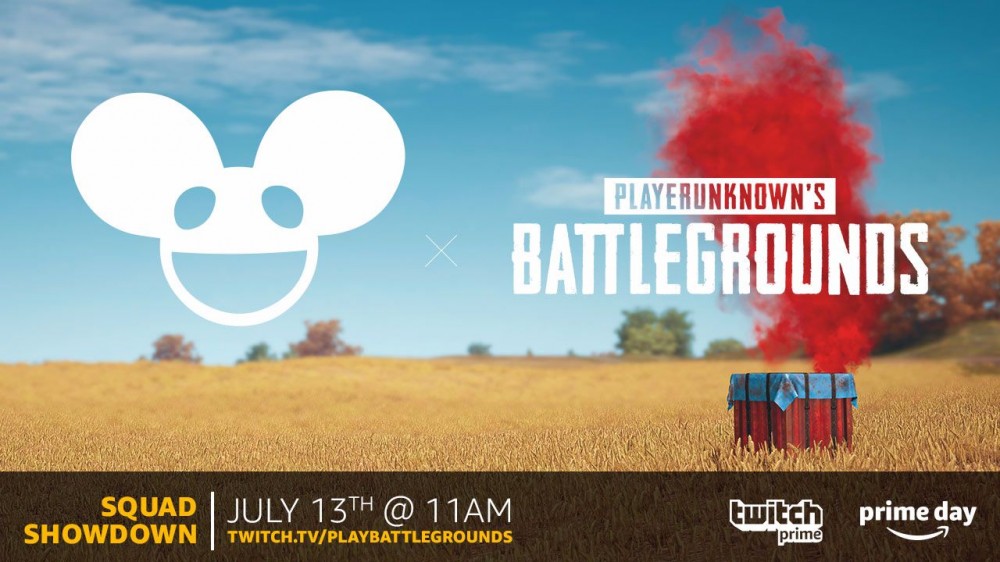 To celebrate Twitch Prime Day this year, the streaming website is putting together a live event full PUBG Battles, giveaways, & music. Twitch will be teaming up with PUBG and Deadmau5 for a special Unboxing Prime Day event on July 13th in Los Angeles. Similar to Amazon's Prime Day starting on the 16th, Twitch Prime is having it's own celebration with the help some familiar faces. Popular streamers including Dr DisRespect, Shroud, AnneMunition, chad and many more, will be joining Deadmau5 for an epic PUBG Squad Showdown.
In addition to PUBG, Deadmau5 will have some performance time to show f his new single 'Monophobia' Ft. Rob Swire and some new tunes from Mau5ville Vol 1. The new single will ficially release the same day. In case the live event wasn't exciting enough, Twitch Prime members who watch the event can expect exclusive in-game PUBG content, along with a massive giveaway in-game items for regular viewers. Twitch Prime members are also rewarded a free game each day between July 2 & July 18!
To read more about the event, take a look at Twitch's ficial announcement here. Be sure to head to www.twitch.tv/playBATTLEGROUNDS at 11AM PT on July 13th to watch the showdown, win some prizes, and course, hear some new Deadmau5 music!